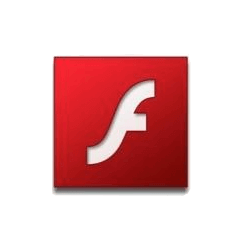 For Ubuntu 16.04, Ubuntu 14.04, and based systems, a backport of pepperflashplugin-nonfree with direct download from Adobe website instead of using Chrome RPM is available to make installing Pepper Flash Player easy again in Chromium based browsers.
Since Google removed the latest PPAPI bundle from Chrome web browser, the Pepper Flash Installer, pepperflashplugin-nonfree, available in official Ubuntu repositories does no longer work.
Although you can manually download the plugin, an updated version of the installer offered by J Fernyhough makes it easier to install the latest PPAPI by downloading it automatically from Adobe website.

To install the new pepperflashplugin-nofree:
1. Open terminal (Ctrl+Alt+T) and run the command below to add the PPA:
sudo add-apt-repository ppa:jonathonf/pepperflashplugin-nonfree
2. Then update and install the new installer:
sudo apt update

sudo apt install pepperflashplugin-nonfree
For those who don't want to add PPA, grab the .deb package directly from PPA page.
When a new flash release is out, just one command to install the updates:
sudo update-pepperflashplugin-nonfree --install
3. The PPA also contains, browser-plugin-freshplayer-pepperflash, an adapter to make pepper flash work for Firefox based browsers, install it via:
sudo apt install browser-plugin-freshplayer-pepperflash
Uninstall:
To remove the installer, simply run command:
sudo apt remove pepperflashplugin-nonfree browser-plugin-freshplayer-pepperflash && sudo apt autoremove
And the PPA can be removed by going to System Settings -> Software & Updates -> Other Software tab.