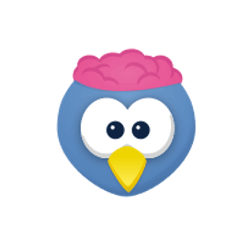 Corebird, an open-source and native GTK+ twitter client, has reached the 1.4 release a few hours ago with some enhancements and bug-fixes.
The changes in Corebird 1.4 according to the release page:
Images in quoted tweets now look more like they actually belong to the quoted tweet instead of the quoting tweet.
Allow deleting tweets from the tweet info page and not just from timelines.
Fix the user completion not showing all possible results
Focus the already opened window for an account if the account gets selected in the accounts popover
Avoid window resizing when typing in the Direct Message text box
Add 'q' accelerator to tweet rows for quoting
Add spellchecking. This add a dependency to gspell
Increase gtk+ dependency to 3.18 to get rid of some workarounds.
Increase avatar size in profiles and slightly overlap them over the banner. Also, always show the full banner.
Fix completion popup positioning under Wayland
Add experimental meson build files
Fix some videos not playing correctly
Add a minimal video progress indicator to the video dialog
Fix the retweet/favorite count updating in the tweet info page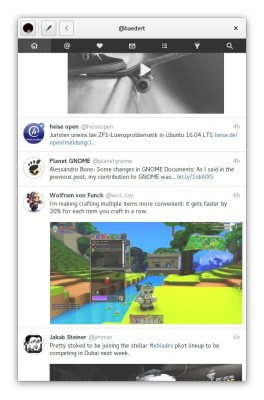 How to Install Corebird 1.4 in Ubuntu / Linux Mint:
The new release has been made into unofficial PPA, available for Ubuntu 16.04, Ubuntu 16.10, Linux Min 18 and derivatives. Spellcheck feature disabled due to build error.
Tip: The GetDeb repository also maintains the Corebird packages, see here.
1. Open terminal (Ctrl+Alt+T) and run command to add the PPA:
sudo add-apt-repository ppa:ubuntuhandbook1/corebird
Type in your password (no visual feedback) when it asks and hit Enter.

2. Then update and install Corebird 1.4 via commands:
sudo apt update

sudo apt install corebird
If you have a previous release installed, you can also launch Software Updater to upgrade the software after checking for updates: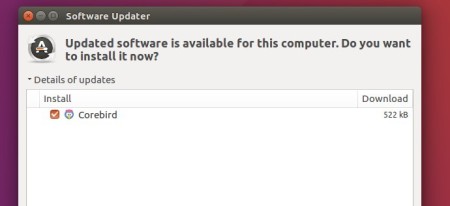 Or grab the .deb package directly from PPA archive page.
How to Uninstall:
To remove Corebird, simply run the command below in terminal:
sudo apt remove corebird && sudo apt autoremove
The PPA can be removed by going to System Settings -> Software & Updates -> Other Software tab.