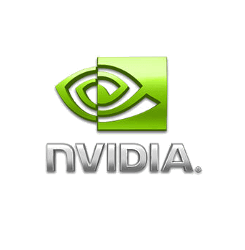 NVIDIA Linux driver 375.39 and 378.13, the latest long-lived and short-lived branch versions, were both released yesterday.
Both drivers add support Quadro GP100, P4000, P2000, P1000, P600. P400, M1200, M2200 GPUs support. NVIDIA 378.13 also supports Quadro P3000.
Besides adding new GPUs support, Nvidia 375.39 only brings fixes to hot-plugging displays and resuming from suspend issues.
Nvidia 378.13 adds support for viewing configured PRIME displays in nvidia-settings, support for X.Org xserver ABI 23, and various other changes and fixes. See HERE for details.
Download & Install Nvidia 375.39 / 378.13:
NOTE that following steps is not recommended for beginners! Installing the proprietary drivers may cause blank screen and you have to know how to troubleshoot, such as
setting NOMODESET in grub
, or remove the driver from command console.
Besides using the official installers from the NVIDIA website, the "Graphics Driver" team has made the new releases into PPA, available for Ubuntu 17.04, Ubuntu 16.04, Ubuntu 16.10.
1. To add the PPA, open terminal from app launcher or via Ctrl+Alt+T key and run command:
sudo add-apt-repository ppa:graphics-drivers/ppa

2. Then update your system package index via command:
sudo apt update
3. Both drivers will finally available for install in Additional Drivers utility.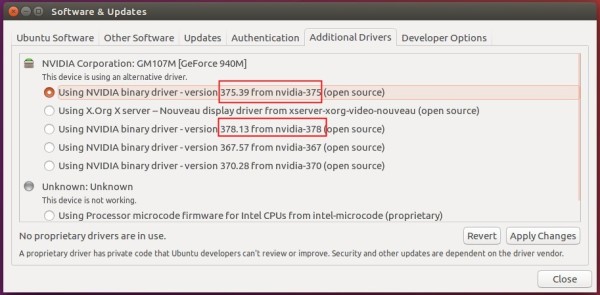 Select the one you want to install and click Apply Changes button will automatically download and install the driver into your system. Restart your computer once done.