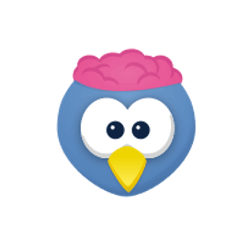 Corebird, an open-source GTK+3 twitter client, has reached the 1.6 release a day ago. Here's how to install it in all current Ubuntu releases.
Corebird 1.6 features:
Dependencies: GTK+ 3.20 is now required, and librest is no longer a dependency
Facelift for the tweet info page
Lots of stability fixes
The compose window now starts uploading images as soon as they are selected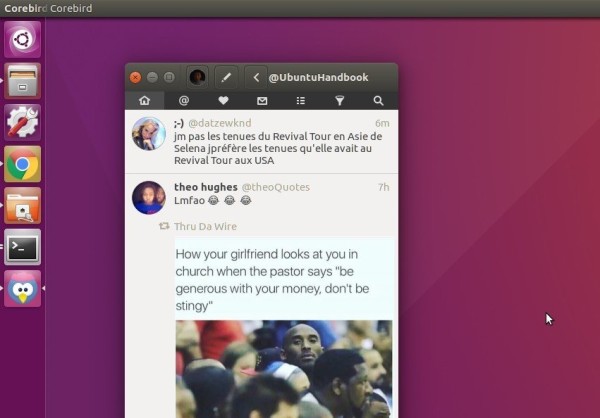 How to Install Corebird 1.6 in Ubuntu:
For Ubuntu 16.04, due to the old system GTK+ 3 library, the best way to install Corebird 1.6 is using the Snap app.
Open terminal via Ctrl+Alt+T or by searching it from app launcher. When it opens, run commands:
sudo apt install snapd && sudo snap install corebird
Input your password (no visual feedback while typing) when it prompts and hit Enter.

The Snap app also works on all other current Ubuntu releases. Though it is Corebird 1.5.1 at the moment of writing, the snap will automatically upgrade to version 1.6 once it's published into snappy store.
For Ubuntu 17.10, the new release has been made into Ubuntu main repositories, simply open Ubuntu Software, search for and install Corebird package.
For Ubuntu 17.04 users who prefer traditional packages than Snap app, install Corebird 1.6 via PPA:
Open terminal via Ctrl+Alt+T, and run commands one by one to add PPA:

sudo add-apt-repository ppa:ubuntuhandbook1/corebird

Then check updates and install or upgrade Corebird via commands:

sudo apt update

sudo apt install corebird
How to Remove:
To remove Corebird snap app, use Ubuntu Software or run command:
sudo snap remove corebird
To remove Corebird traditional package, run command:
sudo apt remove --autoremove corebord
To remove the PPA, launch "Software & Updates" utility and navigate to Other Software tab.