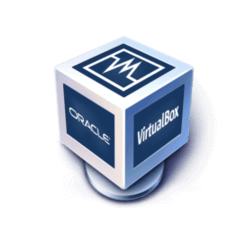 Oracle VirtualBox reached the new major 5.2 release series with great new features and various bug-fixes and improvements.
New Features in VirtualBox 5.2:
export VM to Oracle Cloud.
Unattended guest installation, similar to VMware's "Easy Install"
Overhauled VM selector GUI (improved tools VM / global tools handling, new icons)
Added experimental audio support for video recording
Fixed warning about "XSAVE consistency problem".
Virtual Media Manager and Snapshot Pane rework
Ability to enable/disable audio input/output, and more audio settings.
Better EFI video mode handling, and support custom video modes
See changelog for more.
How to Install Virtualbox 5.2 in Ubuntu:
1. Open terminal via Ctrl+Alt+T or from application launcher. Remove old Virtualbox via command:
sudo apt-get remove virtualbox virtualbox-5.1
2. Download & install the latest Virtualbox package from the link below:
3. If you've added the Oracle VBox repository, you can directly install the 5.2 release from Synaptic Package Manager or via apt command, after removing the old version.
To add the repository, do:
Open terminal (Ctrl+Alt+T) and run command to add the repository:
sudo sh -c 'echo "deb http://download.virtualbox.org/virtualbox/debian xenial contrib" >> /etc/apt/sources.list.d/virtualbox.list'
Depends your Ubuntu edition, replace xenial (for Ubuntu 16.04) with trusty (for 14.04, Mint 17.x, eOS 0.3), or zesty (for Ubuntu 17.04).

Setup the keyring so to trust the updates from the repository:
wget -q https://www.virtualbox.org/download/oracle_vbox_2016.asc -O- | sudo apt-key add -

wget -q https://www.virtualbox.org/download/oracle_vbox.asc -O- | sudo apt-key add -
Finally install virtualbox 5.2 via commands:
sudo apt-get update

sudo apt-get install virtualbox-5.2
With the repository added, you can simply install the future 5.2 series updates via Software Updater.