Since the command line tool xsnow does not work any longer, Gnome 3 users can use an extension called 'gsnow' to make desktop snow.
Never installed a Gnome extension? You may first read this how to install tutorial.
After installed required libraries, you can either install 'gsnow' from extensions.gnome.org/extension/1156/gsnow/,
or search for and install it via Ubuntu Software: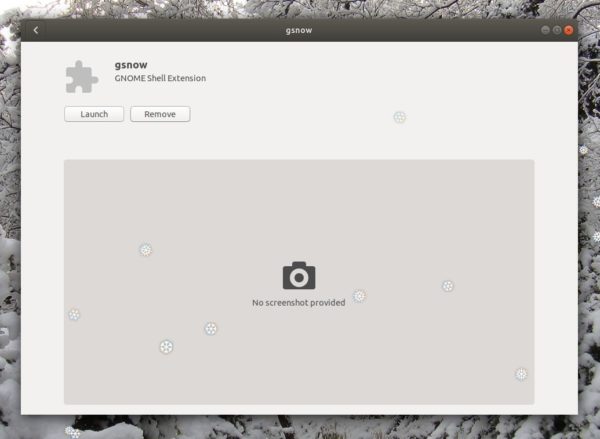 To start or stop snowing on desktop:
Once installed the extension, start or stop snowing by clicking on the little snowflake icon on top-right system tray.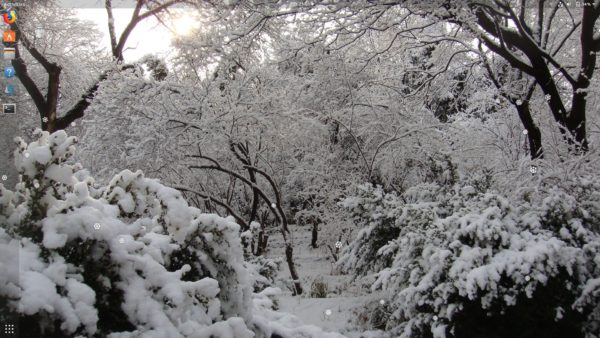 Turn On/Off gsnow extension:
Search for and install 'Gnome Tweaks' in Ubuntu Software. The tool offers a tab for managing installed Gnome extensions.