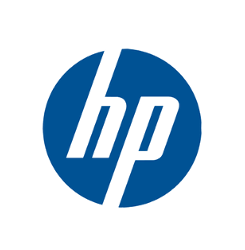 HPLIP, HP developed printer and scanner drivers for Linux, released version 3.19.6 with a lot of new devices support.
New devices supported in HPLIP 3.19.6:
HP Smart Tank 500 series, 510, 530 series, 610
HP Smart Tank Plus 550, 570 series, 650
HP Neverstop Laser MFP 1200a, 1200w
HP Laser NS MFP 1005, 1005w
HP Neverstop Laser 1000a, 1000w
HP Laser NS 1020, 1020w
HP DesignJet T2600dr Postscript MFP
HP DesignJet XL 3600 PS MFP
HP Color LaserJet Pro M453cdn, M454dn, M454cdn, M453cdw, M454nw, M454dw, M454cdw
HP Color LaserJet Pro MFP M479dw, M478fcdn, M479fdn, M479fcdn, M478fcdw, M479fdw, M479fnw, M479fcdw
HP LaserJet Pro MFP M428dw, M429dw, M428fdn, M428c1, M428c3, M428m, M429fdn, M428fdw, M428c2, M428c4, M429fdw.
HP LaserJet Pro M305d, M304a, M305dn, M305dw, M404d, M405d, M404n, M405n, M404dn, M404c1, M404c3, M404m, M405dn, M404dw, M404c2, M404c4, M405dw.
1. To install the software, download the package "hplip-3.19.6.run" from the link below:
2. Then make the downloaded file executable from its Properties dialog, Permissions tab: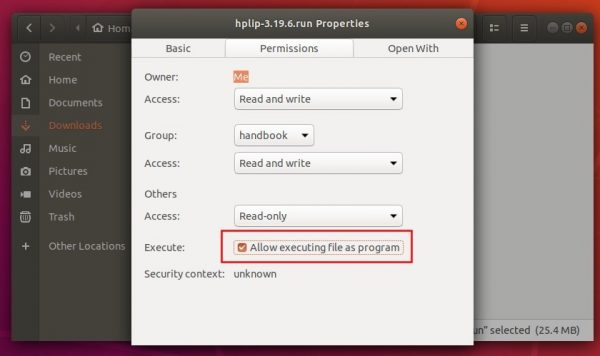 3. Finally open terminal either via Ctrl+Alt+T or search for "terminal" from app launcher. When it opens, run command to start installing it:
./Downloads/hplip-3.19.6.run
Type user password (no asterisk feedback) when it prompts and hit Enter.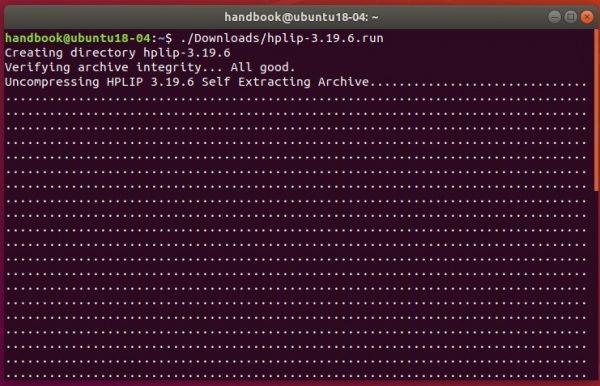 4. Then follow the terminal prompts, answer some questions to build and install HPLIP on your system. When everything is done, plug/re-plug your printers and enjoy!