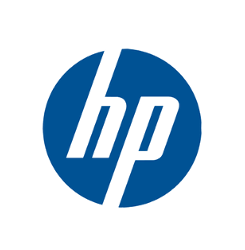 HPLIP, HP print, scan, and fax drivers for Linux, released 3.20.5 a few days ago with new printers and Linux distributions support.
HPLIP 3.20.5 added following new devices support:
HP DeskJet 1200, Ink Advantage 1200
HP DeskJet 2300 All-in-One, Ink Advantage 2300 All-in-One
HP ENVY 6000 series, Pro 6400 series.
HP DeskJet Plus 6000, 6400 series
HP DeskJet 2700 and Ink Advantage 2700 All-in-One Printer series
HP DeskJet Plus 4100, Ink Advantage 4100 All-in-One Printer series
HP LaserJet Enterprise M610dn, M611dn, M611x, M612dn, M612x
HP LaserJet Enterprise MFP M634dn, M634z, M635h, M635fht, M636fh
HP LaserJet Enterprise Flow MFP M634h, M635z, M636z
The new release also added support for Debian 10.3, and Manjaro 19.0.
There's also known issues that USB print and scan will not work on Vasari and Taccola on Ubuntu 20.04, please refer to link: manpages.ubuntu.com.
How to Install HPLIP 3.20.5 in Ubuntu:
Due to requirement of old legacy python 2 libraries, HPLIP 3.20.5 does not install on Ubuntu 20.04.
1. To install the software, download the package "hplip-3.20.5.run" from the link below:
2. Then open terminal either via Ctrl+Alt+T or by searching for "terminal" from app launcher. When it opens, run command to give executable permission:
chmod +x ~/Downloads/hplip-3.20.5.run
3. Finally run command to start installing the driver:
./Downloads/hplip-3.20.5.run
Follow the terminal output and answer some questions. If everything goes OK, plug or re-plug your HP devices and enjoy!