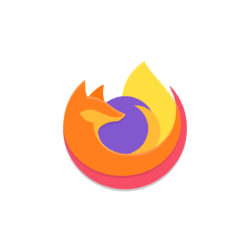 Mozilla Firefox web browser 95.0 was released today with security and performance improvements.
The release introduced new RLBox sandboxing technology that uses WebAssembly to isolate potentially-buggy code. And, it's enabled by default on all platforms (desktop and mobile) to protect users from accidental defects as well as supply-chain attacks.
For Windows 10 and Windows 11, Firefox now is available in Microsoft Store for easy install. MacOS user now has less CPU usage during event processing, and less power usage when decoding video (e.g., streaming Netflix and Amazon Prime Video).
Other changes in Firefox 95 include:
Picture-in-Picture (pop out video) now has option to toggle buttons to left/right.
Enable site isolation for all users to protect against side-channel attacks such as Spectre.
Faster content process startup on macOS.
Improved page load performance.
Various bug-fixes.
How to Get Firefox 95 in Ubuntu Linux:
For Ubuntu 21.10 with the pre-installed Firefox as Snap, user should now has the latest release since it updates automatically. Other Ubuntu releases may search for and install it from Ubuntu Software (snapcraft.io/firefox).
For those prefer the classic DEB package (defaults in Ubuntu 21.04 & earlier), just wait and Ubuntu will publish the package in next few days. At that time, either use 'Software Updater' or run command below will upgrade the Firefox package:
sudo apt upgrade
Mozilla also provides Linux tarball in its website. User may just extract it and click run the executable file to launch the web browser. Along with the release note, get it from the link below: