For Ubuntu 22.04, Ubuntu 22.10, Fedora 36/37 & other Linux with GNOME 42/43, there's a new extension to enable more useful gadgets into top panel.
It's "Aylur's Widgets" extension that adds Dash, Workspace dots, Media playback control, Battery bar, Power menu in top-bar. All of them have ON/OFF switches, position option (left, center, right) as well as other settings.

Dash is a trigger to quickly access frequently used system settings, including Wi-Fi, Bluetooth, Settings, Shutdown Menu, Favorite Apps, Playback Control, Social Media websites, and have a glance at time & date, battery status, CPU usage, core temperature.
The button has configurable text and icon, and allows to replace the "Activities" button. With it enabled, user may also press Super + D on keyboard to trigger the menu. In case you use the shortcut key to show/hide desktop, you may assign another shortcut via Dconf Editor.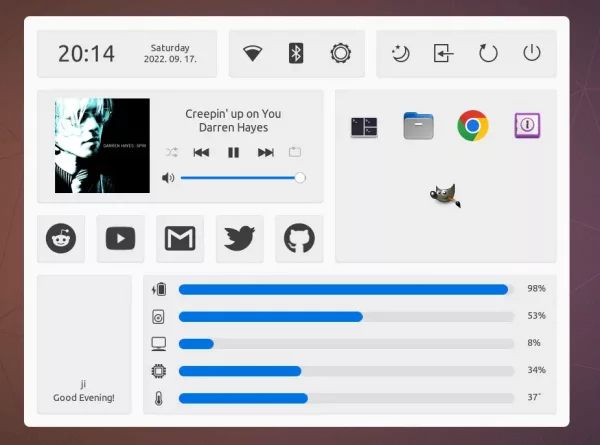 It also displays round dots on panel indicates all available desktop workspaces, and allows to quickly switch between them by clicking a single click. As well, there are music playback control, customizable date time format, battery bar and power button for choice.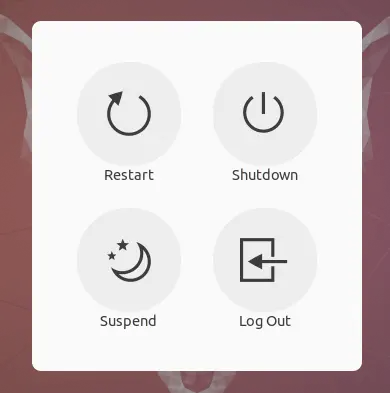 How to Install Aylur's Widget Extension
NOTE: the extension so far supports GNOME 42/43, which means you need Ubuntu 22.04|22.10, Fedora 36/37, Manjaro or Arch Linux with GNOME.
For Ubuntu, first search for and install "Extension Manager" from Ubuntu Software.
Then, search for and open the tool from 'Activities' Overview: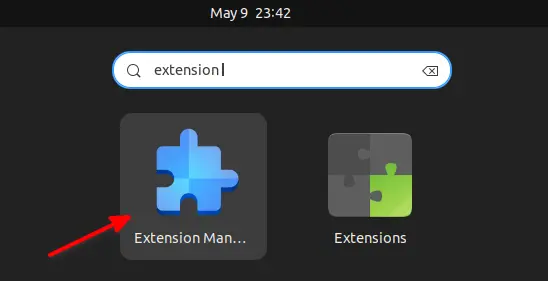 When it opens, navigate to 'Browse' tab, search for and install the 'Aylur's Widget' extension: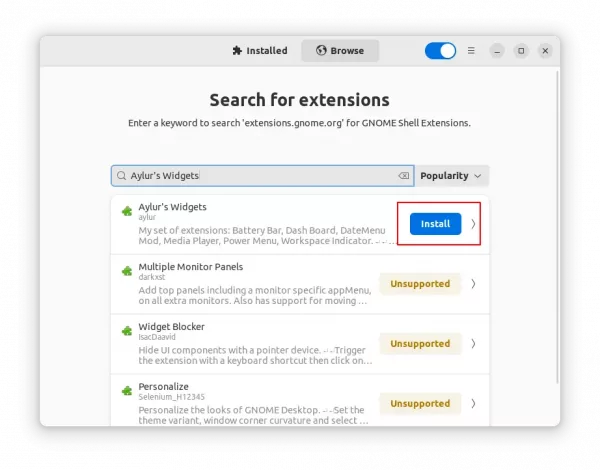 After installation, go back 'Installed' tab, and click on gear button to configure the extension: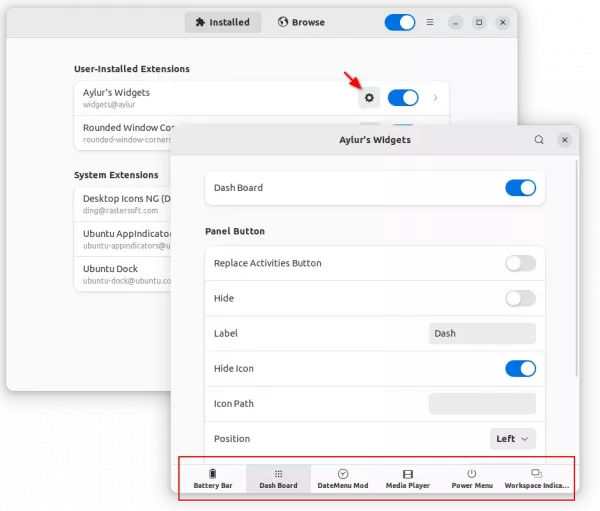 For other Linux, go to the extension page below and use the ON/OFF switch to install it:
And configure it using "Gnome Extensions" app which is available to install via GNOME Software or your system software manager.