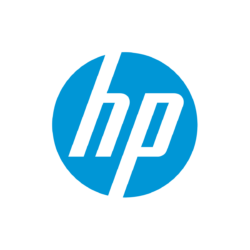 I got a HP printer that is working good with my Ubuntu laptop. But, in new Ubuntu desktop PC, it does nothing when trying to print anything.
The printer is automatically detected and added in the settings page, and shown in the Document Viewer's Print dialog. But, it does nothing when clicking 'Print' button. If you ran into similar issue, then this tutorial could help.
1. First, open "Settings" and navigate to "Printers" in the left. Then, click on "Additional Printer Settings …" button.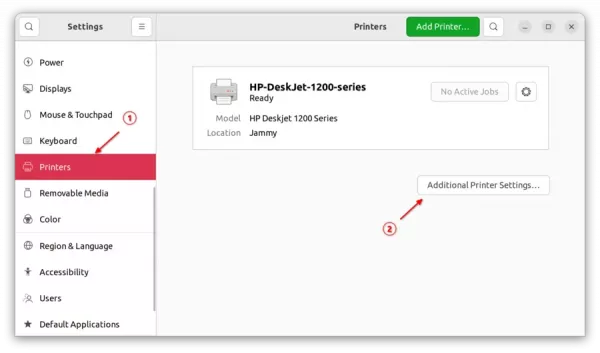 2. In the pop-up dialog, right-click on the printer device, and click "Properties".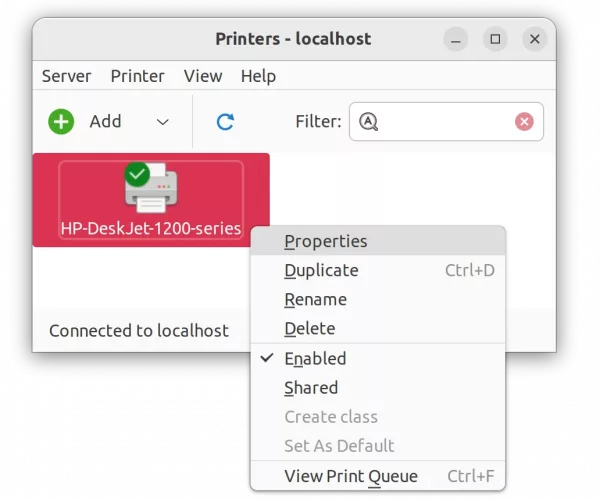 3. Next, click on "Change" button after 'Device URI' and make sure the correct device is selected in pop-up dialog.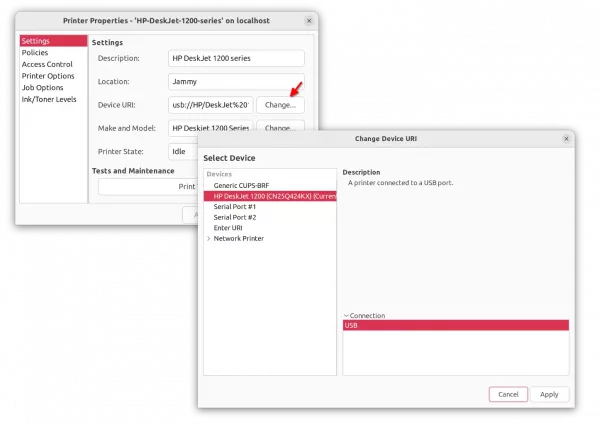 4. Also, click on "Change" button for the 'Make and Module'. It should automatically search for and select the best driver for your device. If not, try 'Search a printer driver to download' option. Finally, click 'Forward' button and follow the wizard until done.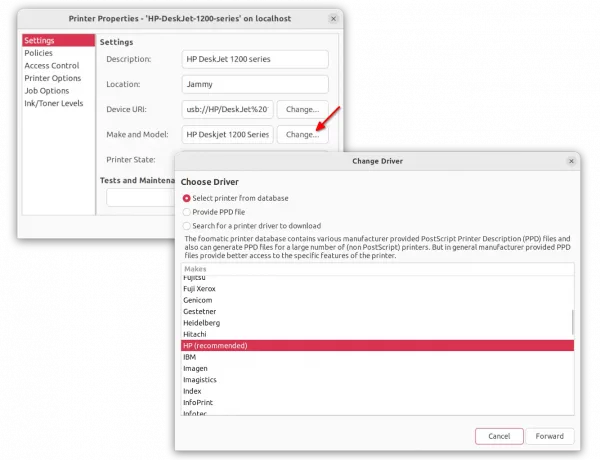 5. If your printer's still not working after running previous steps. Press Ctrl+Alt+T on keyboard to open terminal, then run command to install the HPLIP driver:
sudo apt install hplip

Or, go to this page to download the latest version, and follow this guide to install it.
6. Next, go to Printer settings page, click on the gear button for your printer and select "Printer Details" option.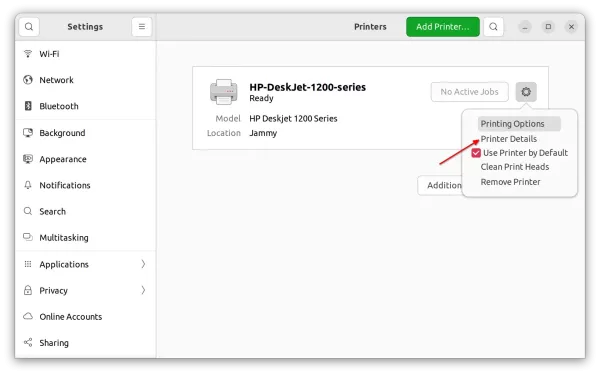 Finally, either click 'Search for Drivers' or use "Select from Database" option, and choose the proper driver for your device.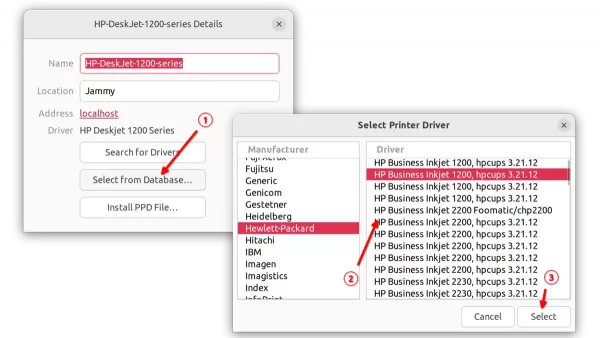 That's all. Enjoy!