This tutorial shows how to install the latest TV browser on Ubuntu 13.04, 12.10, 12.04 and Linux Mint 13, 14, 15 via getdeb repository.
TV-Browser 3.3.1 has been released with a better mouse action support. Now it will be possible to add more mouse actions to get quick access to needed functions. The new release also has a lot of bug fixes. See more.
To install TV browser 3.3.1, follow the below steps:
1.) Click the below link to download getdeb package, then double-click to install. It adds GetDeb repository to your system.
Download GetDeb package
2.) For Linux Mint user, go to Synaptic Package Manager-> Settings -> Repository -> Other Software tab. Scroll down and highlight the line said "http://archive.getdeb.net/ olivia-getdeb apps", click edit and change to:
Linux Mint 13: change from maya to precise-getdeg
Linux Mint 14: change from nadia to quantal-getdeb
Linux Mint 15: change from olivia to raring-getdeb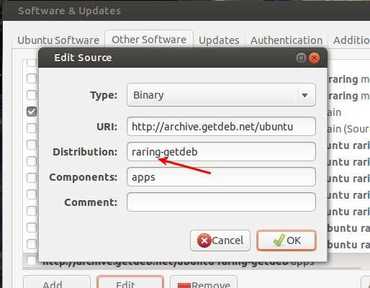 3.) Update package lists and install TV browser via below command in terminal (Ctrl+Alt+T). Or using Synaptic.
sudo apt-get update; sudo apt-get install tv-browser
Enjoy!