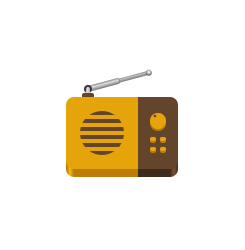 Shortwave, free and open-source internet radio player for Gnome, released version 2.0.0 today.
The new release introduces a mini player mode. It is a super compact window widget with a few control buttons, and displays the current radio station and playing song name.

Other changes in Shortwave 2.0.0 include:
Show system notification when start playing a new song.
Redesign the station details window, and add ability to copy the stream URL.
Improved keyboard navigation of the user interface.
Prevent system from going suspend or hibernate during audio playback.
And Shortwave now is built as GTK4 application. For the UI, you'll see the bottom corners rounded.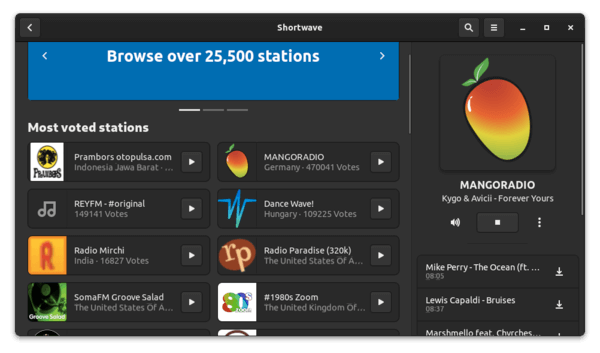 How to Install Shortwave 2.0.0 in Ubuntu:
The radio player is available in Ubuntu Software as Snap package, it is however not updated at the moment of writing.
Besides building from source(impossible as it depends GTK4), so far the only way is installing the containerised Flatpak package.
1.) Open terminal either from system application menu or by pressing Ctrl+Alt+T on keyboard. When it opens, run command to install the flatpak daemon if you don't have it:
sudo apt install flatpak

2.) Add the flathub repository which hosts the flatpak package:
flatpak remote-add --if-not-exists flathub https://flathub.org/repo/flathub.flatpakrepo

Then install Shortwave flatpak package via command:
flatpak install flathub de.haeckerfelix.Shortwave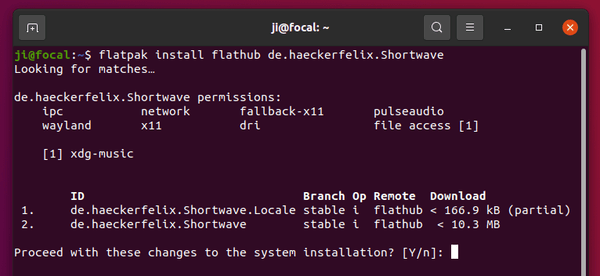 Once installed, launch the internet radio player from your system application menu and enjoy!
(Optional) To remove Shortwave, simply run command in terminal:
flatpak uninstall --delete-data de.haeckerfelix.Shortwave