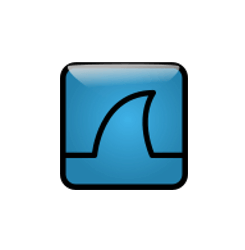 The popular network packet analyzer Wireshark released version 2.6.5 yesterday afternoon with numerous bug-fixes.
Following vulnerabilities, bugs has been fixed in Wireshark 2.6.5:
The Wireshark dissection engine could crash.
The DCOM dissector could crash.
The LBMPDM dissector could crash.
The MMSE dissector could go into an infinite loop.
The IxVeriWave file parser could crash.
The PVFS dissector could crash.
The ZigBee ZCL dissector could crash.
VoIP Calls dialog doesn't include RTP stream when preparing a filter.
Closing Enabled Protocols dialog crashes wireshark.
Unable to Export Objects → HTTP after sorting columns.
DNS Response to NS query shows as malformed packet.
Encrypted Alerts corresponds to a wrong selection in the packet bytes pane.
ESP will not decode since 2.6.2 – works fine in 2.4.6 or 2.4.8.
Wireshark tries to decode EAP-SIM Pseudonym Identity.
Infinite read loop when extcap exits with error and error message.
OPC UA Max nesting depth exceeded for valid packet.
TShark 2.6 does not print GeoIP information.
ISUP (ANSI) packets malformed in WS versions later than 2.4.8.
Handover candidate enquire message not decoded.
TShark piping output in a cmd or PowerShell prompt stops working when GeoIP is enabled.
ICMPv6 with routing header incorrectly placed.
IEEE 802.11 Vendor Specific fixed fields display as malformed packets.
text2pcap -4 and -6 option should require -i as well.
text2pcap direction sensitivity does not affect dummy ethernet addresses.
MLE security suite display incorrect.
Message for incorrect IPv4 option lengths is incorrect.
TACACS+ dissector does not properly reassemble large accounting messages.
NLRI of S-PMSI A-D BGP route not being displayed.
Install Wireshark 2.6.5 in Ubuntu:
Balint Reczey maintains the Wireshark packages for Ubuntu. The new 2.6.5 package will be published in Ubuntu universe repository.
Make sure the security and updates repositories are enabled in Software & Updates -> Updates.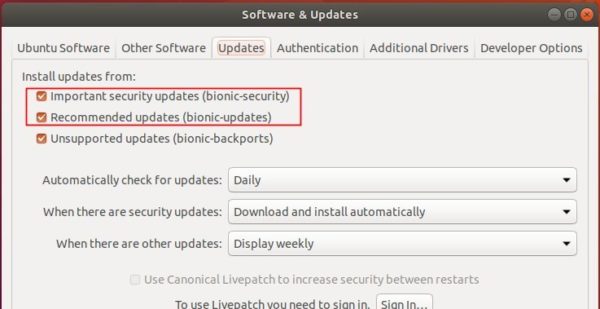 Once the new release package is published, you'll receive Wireshark updates through Software Updater.