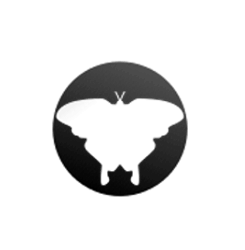 Qmmp 1.2.4, qt-based audio player with winamp or xmms look like user interface, and Qmmp 0.11.3 for Qt4 were released earlier today.
The new releases added equalizer optimization, improved PCM WAVE support, updated translation list, and fixed following bugs:
fixed segmentation fault
fixed tag reading in the archive plugin
fixed seeking in the archive plugin
fixed issue with multiscreen configuration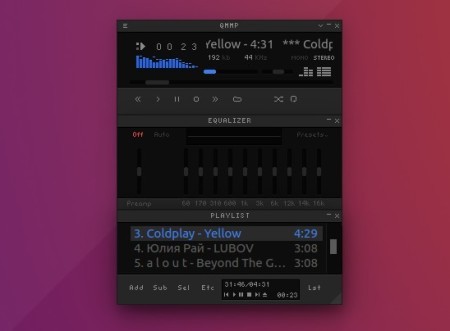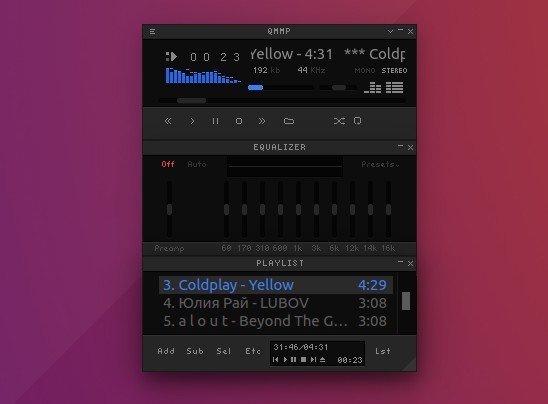 How to Install Qmmp 1.2.4 in Ubuntu 18.04/16.04:
The PPA repository has made the new releases packages for Ubuntu 16.04, Ubuntu 18.10, and Ubuntu 18.04.
1. Open terminal via Ctrl+Alt+T or from app launcher, and then run command to add the PPA:
sudo add-apt-repository ppa:forkotov02/ppa
Input your password (no asterisks feedback while typing) and hit Enter to continue.

2. If a previous version exists, upgrade Qmmp using Software Updater: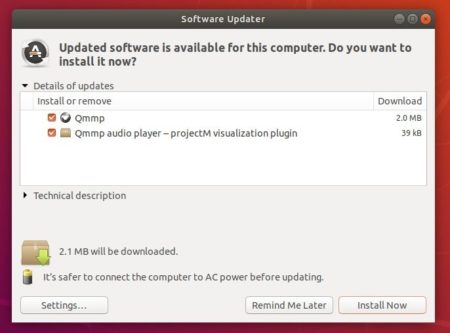 Or run commands to install or upgrade Qmmp and its plugins:
sudo apt-get update

sudo apt-get install qmmp qmmp-plugin-pack
For qt4 version, use qmmp-qt4 and qmmp-plugin-pack-qt4 instead in the last command.
Uninstall:
You can manage the PPA repository via Software & Updates utility, under Other Software tab.
To remove Qmmp music player, either use your system package manager or run command:
sudo apt-get remove --autoremove qmmp qmmp-*