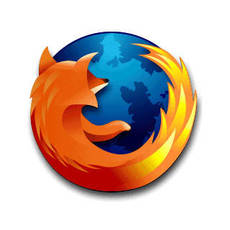 Mozilla finally announced the stable released of Firefox 23. Ubuntu users will receive updates very soon. Here's a guide to upgrade your Firefox to latest in Ubuntu 13.04 Raring, 12.04 Precise and 12.10 Quantal.
In the new release, the mixed content blocking has been enabled to protect users from eavesdroppers and man-in-the-middle attacks on HTTPS pages, the about:memory's functional UI (user interface) has been improved, the notifications of plugin installation has a simpler interface, and social share functionality has been added. (Release note)
Upgrade to Firefox 23 in Ubuntu:
Synaptic Package Manager provides a graphical way to upgrade to the latest Firefox web browser.
To get started, open the tool and click Reload button to update package lists, search firefox in the box, right-click and choose "Mark for Upgrade", and finally click the Apply to start upgrading.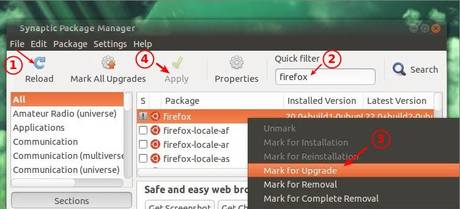 To install Synaptic Package Manager, click the link below to launch Ubuntu Software Center and click to install the package.