Gdebi is a lightweight deb packages installer which was the default in Ubuntu Desktop. Now Ubuntu uses Ubuntu Software Center which is slow and frequently gives me 'The package is of bad quality' error.
You can easily install Gdebi package installer (default in Linux Mint) and set it as default deb installer by this tutorial.
Go to Ubuntu Software Center, search for and install GDebi Package Installer (gdebi) package: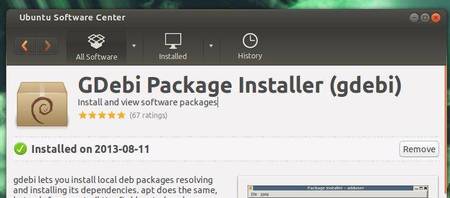 Then, open your file manager and go to Properties window of one deb package by right-clicking on it. Under open with tab, highlight Gdebi package installer and click Set as default button.
That's it. Enjoy!