The Qt-based Multimedia Player Qmmp released version 0.7.2 a few hours ago. It fixed some bugs and removed unimplemented function. Here's how to install / upgrade to this release in Ubuntu 13.04, Ubuntu 12.10, Ubuntu 12.04 and their derivatives.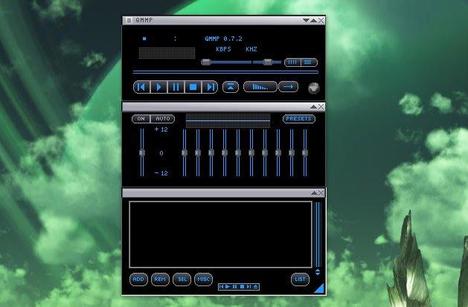 As you may know, Qmmp is a Qt audio player with WinAmp-like interface. It supports MPEG1 layer 2/3, Ogg Vorbis, Ogg Opus, Native FLAC, Ogg FLAC, Musepack, WavePack, tracker modules (mod, s3m, it, xm, etc), ADTS AAC, CD Audio, WMA, Monkey's Audio (and other formats provided by FFmpeg library), PCM WAVE (and other formats provided by libsndfile library), midi, chiptune formats (AY, GBS, GYM, HES, KSS, NSF, NSFE, SAP, SPC, VGM, VGZ, VTX)
Changes in Qmmp 0.7.2:
fixed queue update bug
fixed track length formatting
fixed api documentation
fixed gcc warnings
fixed memory leaks
fixed wildmidi config path
fixed playlist autosave feature
fixed possible segmentation fault
fixed title format update bug
removed unimplemented function
Install or Upgrade the Qmmp via PPA:
The PPA has updated for Ubuntu 13.04 Raring, Ubuntu 12.10 Quantal and Ubuntu 12.04 Precise users. Press Ctrl+Alt+T on your keyboard to open terminal. When it opens, run following 3 commands one by one:
sudo add-apt-repository ppa:forkotov02/ppa
sudo apt-get update
sudo apt-get install qmmp qmmp-plugin-pack
There are a few Qmmp skins, you can use them by place the extracted folders under "$user Home/.qmmp/skins/" folder. You may press Ctrl+H to see hidden file folders.