This tutorial shows you how to install the beautiful Malys-Deda GTK Theme in Ubuntu 13.04, Ubuntu 12.10, Ubuntu 12.04 and Linux Mint.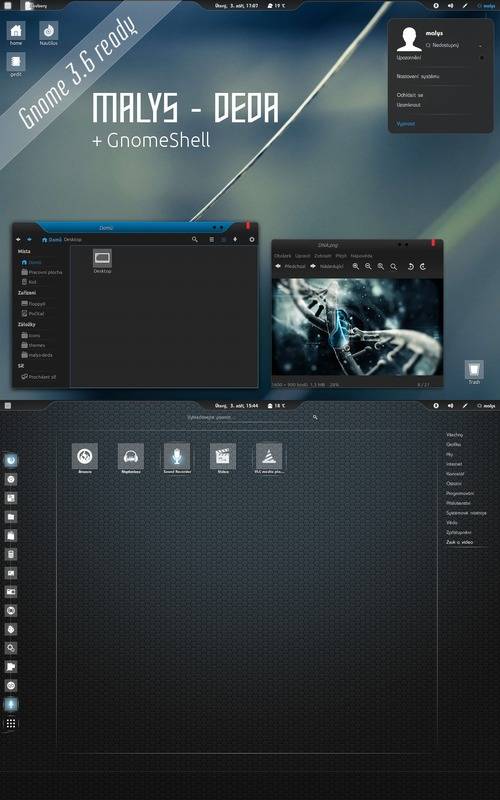 The installation is very easy, just download the theme and put the extracted folder to themes folder and finally you can apply it via gnome tweak tool or unity tweak tool. Follow the steps below to get started:
1.) Open Ubuntu Software Center, search for and install gtk3-engines-unico or gtk2-engine-pixbuf
2.) Clike to download Malys-Deda GTK Theme
3.) Extract the download package. Copy the result folders (malys-deda & malys-dedaGS) and paste to:
user Home -> .themes # For local user only, press Ctrl+H to see hidden folders. Create .themes folder if not exist.
/usr/share/themes # For global. You need to press Alt+F2 and type to run gksudo nautilus to open file manager with root privilege.
4.) Open Unity Tweak Tool or Gnome Tweak Tool, go to Themes and choose Malys-Deda.