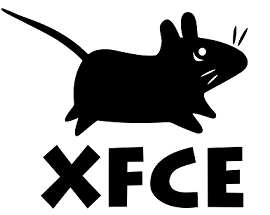 Whisker Menu, the default application launcher of Linux Mint Xfce Desktop now is at version 1.3.0. According to the changelog, now you can drag app launchers from Whisker Menu to Panel or Desktop.
Whisker Menu 1.3 ChangeLog:
Fix menu artifacts when switching categories
Fix undefined behavior in slots
Add command to launch menu editor
Add command to switch users
Add hiding commands
Add browsing for commands
Add hiding category and launcher icons
Add loading default settings from a file
Add search actions
Add running arbitrary programs in PATH
Add dragging launchers to panel or desktop
Add support for custom menu files
Defer loading applications until window is shown
Merge configuration dialog tabs
Rearrange source files to match standard layout of Xfce plugins
Reduce unnecessary reloading of applications
Rewrite search model code
Use a single row in Xfce 4.10 panel
Use empty file for saving settings
Translation updates: Asturian, Brazilian Portuguese, Bulgarian, Catalan, Chinese (Taiwan), Dutch, German, Hebrew, Hungarian, Italian, Japanese, Kazakh, Malay, Nepali, Norwegian Bokmål, Persian, Polish, Portuguese, Romanian, Russian, Serbian, Serbian (Latin), Slovak, Spanish, Turkish, Ukrainian, Uzbek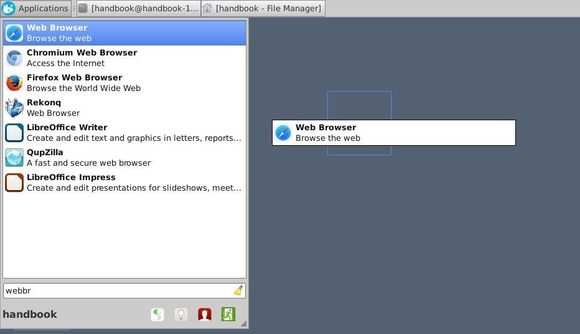 Click "Mark Executable" button if you get below window. The desktop icon will work properly next time you open it.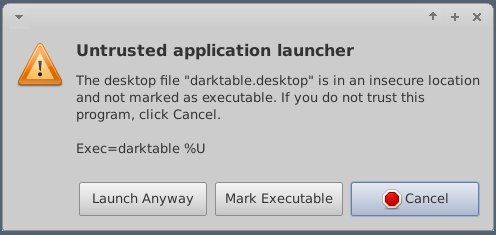 Install Whisker Menu:
If you're on Xfce Desktop with Ubuntu 14.04, Ubuntu 13.10, Ubuntu 13.04, Ubuntu 12.10, Ubuntu 12.04, Linux Mint 13/14/15/16 and their derivatives. Whisker Menu can be easily installed from PPA.
Press Ctrl+Alt+T on keyboard to open terminal. When it opens, run commands below one by one:
sudo add-apt-repository ppa:gottcode/gcppa

sudo apt-get update

sudo apt-get install xfce4-whiskermenu-plugin
For Debian, Fedora, OpenSUSE and other Linux, go to whisker menu homepage