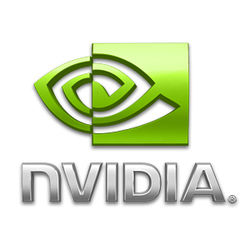 The latest Nvidia proprietary driver for Linux has reached v331.89. According to the changlog, the new release added a new GPU support and fixed a few bugs
Added support for the following GPU: GeForce GT 730
Fixed a race condition in the NVIDIA kernel module that caused some GPUs to sporadically become unresponsive.
Updated the error reporting in the NVIDIA kernel module to include the GPU serial number, when available, in error messages written to the system log.
Fixed a bug that caused blank screens when transforming or rotating displays in an SLI Mosaic layout.
Fixed a bug that corrupted certain software rendering on 32-bit systems.
Below is how to install Nvidia 331.89 in Ubuntu 14.04 or Ubuntu 12.04:
First of first, if you're just looking for a working driver for your Nvidia graphics card, please search for and install "nvidia-current" (without quotes) in Ubuntu Software Center.
1. Press Ctrl+Alt+T on keyboard to open the terminal. When it opens, run the commands below:
sudo apt-get purge nvidia*; sudo apt-get install nvidia-331-updates-dev
It will remove previous installed proprietary driver and install the latest updates-dev package.
2. Restart your computer. When you're back, download the official package:
32 bit Linux | 64 bit Linux | 32 bit ARM
Check out if your GPU is in the support list at the release page.
3. Switch to command console by pressing Ctrl+Alt+F1 (or F2 ~ F6). Then log in with your username and password.
4. Stop the graphical session:
sudo service lightdm stop
For Gnome GDM or Linux Mint MDM, you may replace lightdm with gdm or mdm in the command.
5. Now give executable permission and run the official package:
chmod +x ~/Downloads/NVIDIA-Linux-*-331.89.run && sudo sh ~/Downloads/NVIDIA-Linux-*-331.89.run
Follow the onscreen prompt and you're done.
Keep the installer file so that you can remove this driver via below command if for some reason it does not work properly:
sudo sh ~/Downloads/NVIDIA-Linux-*-331.89.run --uninstall