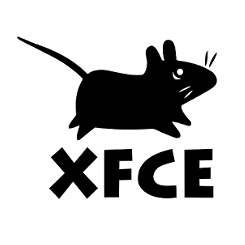 XFCE4 desktop now has a hot-corner panel plugin that provides an easy way for users to set hot corner action, though there's already a Gnome app brightside works on Ubuntu with Xfce.
XFCE4 HotCorner Plugin is a new project created one week ago. It currently supports the following operation in primary display:
xfdashboard
toggle desktop
start screensaver
turn off monitor
run custom command
It also provides an option to disable hot corner when active window is fullscreen.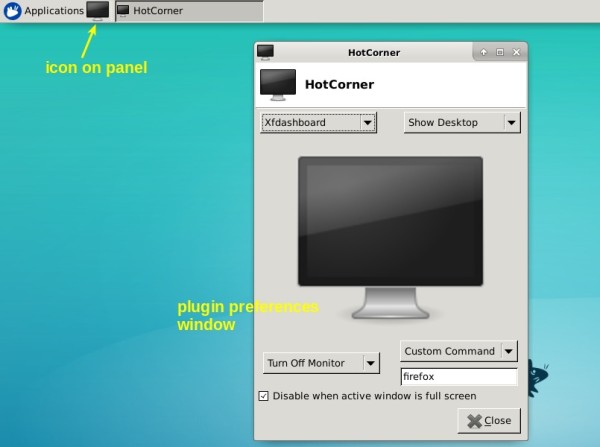 Install HotCorner Plugin in (X)Ubuntu:
Update: Thanks to Jackson Doak, the most recent packages have been made into
Xubuntu Extras PPA
. So far, Ubuntu 15.10, Ubuntu 15.04, and Ubuntu 14.04 (Xfce 4.12 is not required) are supported.
To install the HotCorner plugin and receive future updates, run below commands one by one in a terminal emulator:
sudo add-apt-repository ppa:xubuntu-dev/extras

sudo apt-get update

sudo apt-get install xfce4-hotcorner-plugin
For those who don't want to add PPA, grab the .deb package from launchpad page.
This plugin requires XFCE 4.12. For (X)Ubuntu 14.04 and (X)Ubuntu 15.04 and Mint 17 users who are still running with old Xfce desktop, you may first read this guide to upgrade to Xfce 4.12
To install the plugin, select download one of below packages that matches your OS type (32-bit=i386 or 64-bit=amd64)
xfce4-hotcorner-plugin_0.0.2-0ubuntu1~15.10_amd64.deb
xfce4-hotcorner-plugin_0.0.2-0ubuntu1~15.10_i386.deb
from the ppa packages download page:
download xfce4-hotcorner-plugin (.deb)
Then double-click to install the package via Software Center, or install it via dpkg command.
NOTE 1: the packages were built against Ubuntu 15.10 Wily, but they work on old Ubuntu releases (tested in 14.04) running with Xfce 4.12.
NOTE 2: Xubuntu Extras PPA also provides the packages for this plugin, but it's an old release with bugs at the moment of writing this post.
After installing the plugin, go to Xfce4 panel preference window and add HotCorner plugin to panel: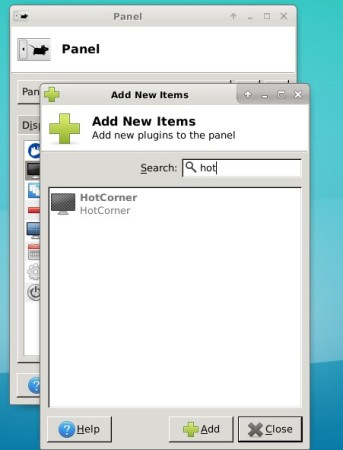 Finally set your hot corners actions from the plugin's preference window and enjoy!