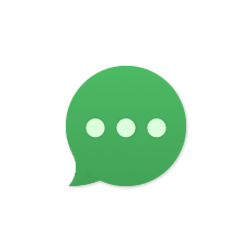 Whatsie is a simple & beautiful desktop client (unofficial) for WhatsApp Web. It's and open-source, cross-platform software works on OS X, Windows, and Linux.
Besides all the WhatsApp Web features, it also features:
Themes & Mini Mode
Native Notifications (with reply on OS X)
Spell Checker & Auto Correct (English)
Keyboard Shortcuts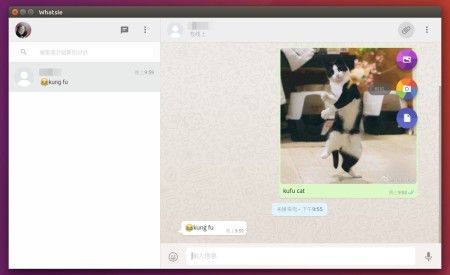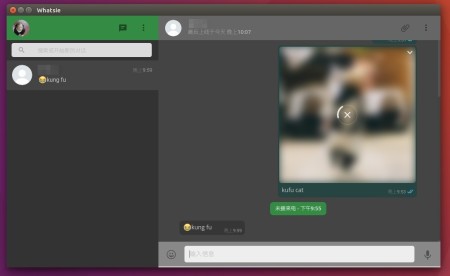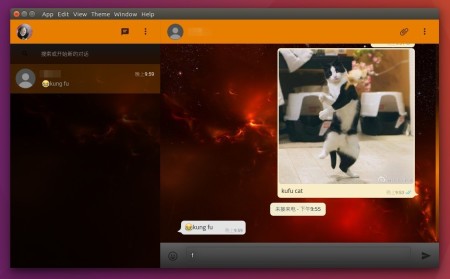 How to Install Whatsie in Ubuntu:
The project has gone. The tutorial won't work any more
Pre-compiled binary packages are available for download in its release page (see the link below), select download:
whatsie-x.x.x-linux-amd64.deb for 64-bit Ubuntu
whatsie-x.x.x-linux-i386.deb for 32-bit Ubuntu
from:
Download the latest Whatsie (.deb)
Then click install via Ubuntu Software, or run command in terminal (Ctrl+Alt+T):
sudo dpkg -i ~/Downloads/whatsie*.deb; sudo apt -f install
Once the software is successfully installed, launch it from Unity Dash (App Launcher), scan the QR code via WhatsApp in your mobile phone, and enjoy chatting with your friends.
If you like Whatsie and want to receive future updates along with other system updates via Software Updater, add the Linux repository by running the commands below one by one in terminal (Ctrl+Alt+T):
gpg --keyserver pool.sks-keyservers.net --recv-keys 1537994D

gpg --export --armor 1537994D | sudo apt-key add -

echo "deb https://dl.bintray.com/aluxian/deb stable main" | sudo tee -a /etc/apt/sources.list
(Optional) To remove the software, use Synaptic Package Manager (available in Ubuntu Software), or run apt command in terminal via remove flag:
sudo apt remove whatsie
And the Linux repository can be removed via System Settings -> Software & Updates -> Other Software -> highlight and remove the repository line.