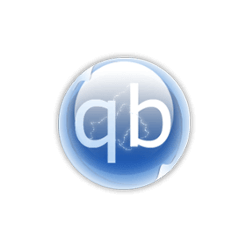 qBittorrent reached the new major 4.1.0 release a few days ago. Here's how to install it in Ubuntu 18.04, Ubuntu 17.10, Ubuntu 16.04.
qBittorrent 4.1.0 release highlights:
Add "Coalesce reads & writes" checkbox in advanced options
Smart Filter for RSS
Possibility to configure at which speed a torrent is considered slow.
When creating a torrent you can choose to preserve the file order
A new, redesigned and refactored WebAPI
Switch built-in Web UI html to HTML5
Allow to disable Stacktrace support
Various other Web UI improvements.
Various code optimizations and bug-fixes. Read NEWS page for details.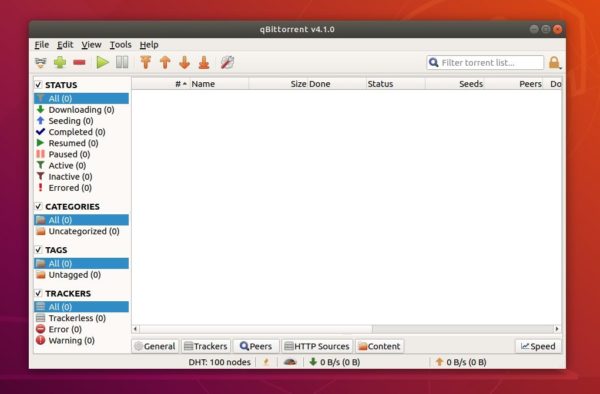 How to Install qBittorrent 4.1 in Ubuntu:
The official qBittorrent PPA contains the latest packages for Ubuntu 16.04, Ubuntu 17.10, Ubuntu 18.04, and derivatives.
1. To add the PPA, open terminal either via Ctrl+Alt+T or searching "Terminal" from app launcher. When it opens, run:
sudo add-apt-repository ppa:qbittorrent-team/qbittorrent-stable
Type in your password (no visual feedback while typing due to security reason) when it prompts and hit Enter to continue.

2. To upgrade from a previous release, launch Software Updater and you'll see qBittorrent available for upgrade after checking for updates.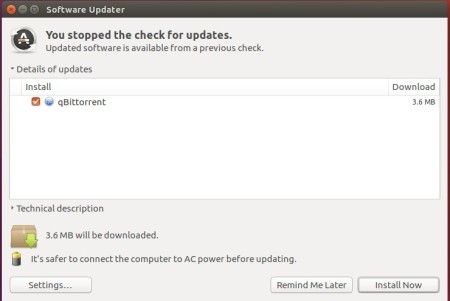 Or run commands below to install /upgrade it from terminal:
sudo apt update && sudo apt install qbittorrent
3. (Optional) To uninstall the 4.1 release and revert to the stock version of qBittorrent in Ubuntu repository, do:
sudo apt install ppa-purge && sudo ppa-purge ppa:qbittorrent-team/qbittorrent-stable