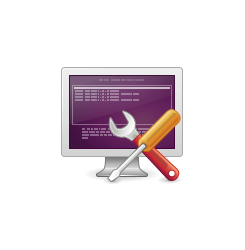 Grub Customizer, the graphical tool for configuring Grub boot-loader, got a new release a few days ago. The PPA adds support for Ubuntu 18.10 Cosmic Cuttlefish.
Grub Customizer is a simple tool that features:
add, remove, edit boot-loader menu entries.
Set default OS entry, kernel parameters, etc.
Change background image, text font, resolution, etc.
Reinstallation of the bootloader to Windows MBR
The most recent 5.1.0 release features:
New app icon
command option -v to display version info.
Traslation updates and some internal changes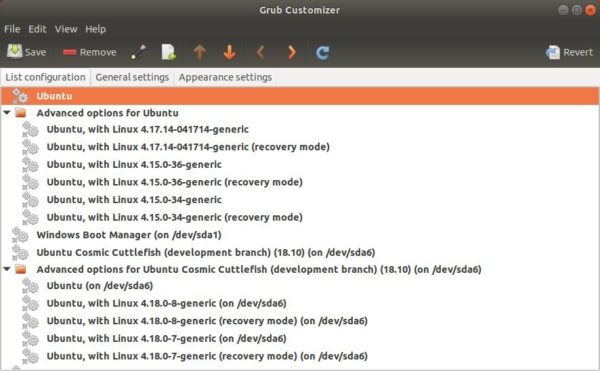 How to Install Grub Customizer 5.1.0 in Ubuntu:
For Ubuntu 18.10, and current 3 Ubuntu LTS releases (14.04, 16.04, 18.04), install the new release packages via following steps:
1. Open terminal either from App Launcher or via Ctrl+Alt+T keyboard shortcut. When it opens, paste below command and run to add the official PPA:
sudo add-apt-repository ppa:danielrichter2007/grub-customizer
Type user password (no asterisks feedback due to security reason) when it asks and hit Enter to continue.

2. Then update package lists and install the software:
sudo apt-get update

sudo apt-get install grub-customizer
You can skip sudo apt-get update in Ubuntu 18.04 and higher, since step 1 adding PPA do it automatically.
Once installed, launch it from application menu and enjoy!
Uninstall:
To remove the software, run command in terminal:
sudo apt-get remove --autoremove grub-customizer
And open Software & Updates and navigate to Other Software tab to remove third party PPA repositories.