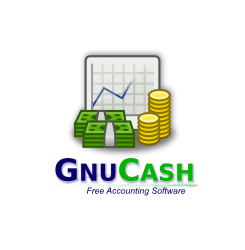 Free accounting software GnuCash 3.4 was released a few days ago with tons of bug-fixes and improvements. Here's how to install it in Ubuntu 18.04, Ubuntu 18.10.
According to the release note, GnuCash 3.4 redesigned gnc-uri-utils, cleaned up more report code, improved toolbar buttons, text options widget, and fixed a large number of bugs.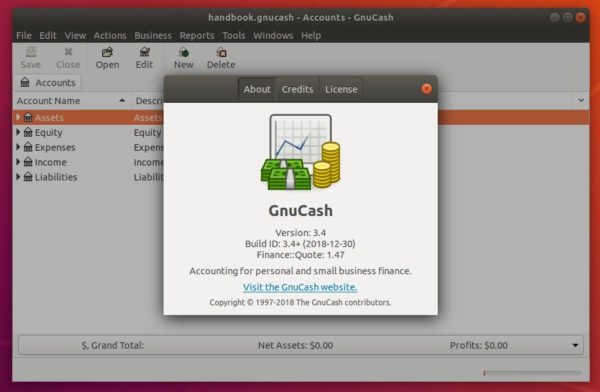 How to Install GnuCash 3.4 in Ubuntu 18.04:
While GnuCash flatpak package is still at version 3.2, you can install the latest 3.4 release via an unofficial PPA for Ubuntu 18.04 and Ubuntu 18.10.
1. Open terminal via Ctrl+Alt+T keyboard shortcut key. When it opens, run command to add the PPA:
sudo add-apt-repository ppa:sicklylife/gnucash
Type user password (no asterisks feedback) for sudo prompts and hit Enter.

2. Then either upgrade GnuCash via Software Updater, or install it via command:
sudo apt install gnucash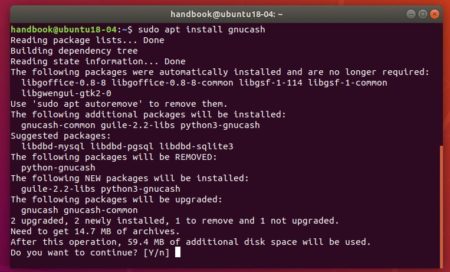 Uninstall:
To remove GnuCash 3.4, run command in terminal:
sudo apt remove --autoremove gnucash
And remove the PPA via Software & Updates -> Other Software.