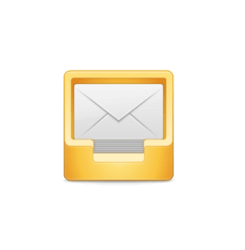 Geary email client 0.13 was released today with great new features, performance improvements, and numerous bug fixes.
The key feature in Geary 0.13 is that email accounts added via GNOME Online Accounts now is supported.
Other changes in the new release include:
Unread email count now is updated correctly.
Conversations load faster, smoother with better feedback
Reduce background sync CPU usage.
user interface, composer, and server compatibility improvements
Internal links in HTML email now work
Support ordered and unordered lists in the composer
Show an in-application notification when email has been sent
Improve privacy when sending email using an alias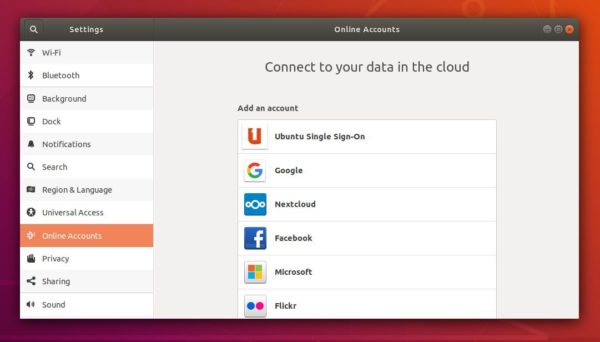 How to Install Geary 0.13 in Ubuntu 18.04 and higher
The new release has been made into its official PPA, available to install in Ubuntu 18.04, Ubuntu 18.10, Linux Mint 19, and their derivatives.
1. Open terminal either via Ctrl+Alt+T keyboard shortcut or by searching for 'terminal' from app launcher. When it opens, paste the command below and hit run to add the PPA:
sudo add-apt-repository ppa:geary-team/releases
Type user password (no asterisk feedback due to security reason) and hit Enter.

2. Then either upgrade Geary from previous release via Software Updater (Update Manager):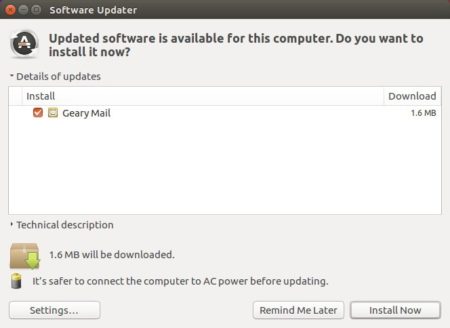 or run command in terminal to install Geary:
sudo apt install geary
Note Linux Mint 19 may need to run command sudo apt update before installing geary.

Uninstall:
To remove the Geary email client, run command in terminal:
sudo apt remove --autoremove geary
To remove the PPA, go to Software & Updates -> Other Software tab.