Ubuntu 23.10 with GNOME 45 has replaced the top-left 'Activities' with a workspace indicator. By hovering over it, you can use mouse scroll to switch workspaces.
This is done by a simple extension called "Workspace Scroll". Like the volume icon, with that extension, you can move mouse cursor over the top-left indicator, then scroll the middle mouse button to switch workspaces (aka Windows' Virtual Desktop).
This can be useful for mouse heavily users, since it saves you a few mouse clicks!
How to Install Workspace Scroll
To install the extension for this feature, firstly press Ctrl+Alt+T on keyboard to open terminal.
Then, run command to install "Extension Manager" app:
sudo apt install gnome-shell-extension-manager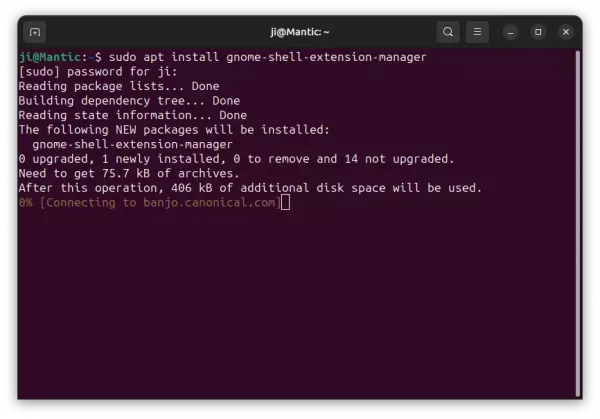 Next, click on top-left button to open overview, search for and launch "Extension Manager".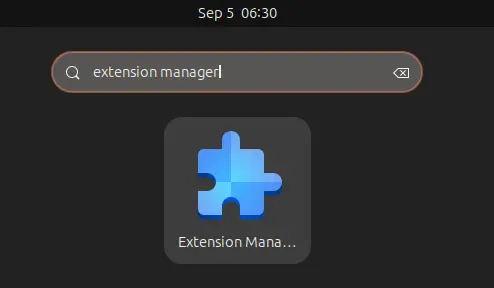 Finally, use the tool to search and install the "Workspace Scroll" extension under 'Browse' tab.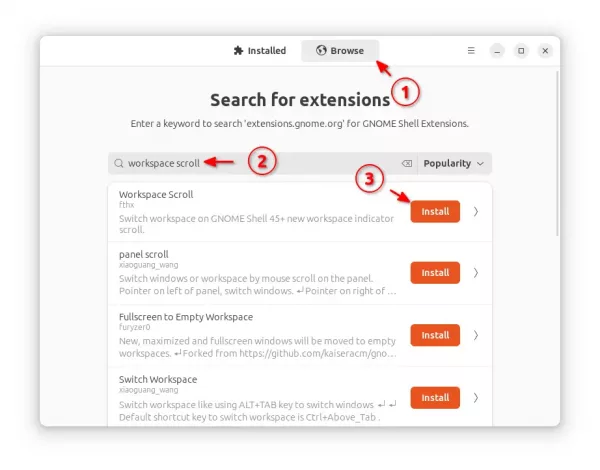 For other Linux with GNOME 45, such as the upcoming Fedora 39, Arch/Manjaro etc, just open the link below:
Then use the ON/OFF switch to install that extension. If you don't see the switch, install browser extension via the link in the page and refresh.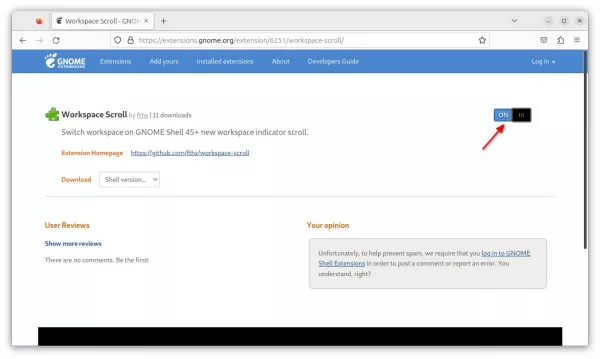 After installed the extension, just move your cursor to top-left indicator button, and scroll the middle wheel to verify.