Prefer macOS spotlight or Alfred style search system? You can now get similar feature in Ubuntu via an extension.
It's 'Search Light', an extension so far supports for Gnome 42 & 43, meaning for Ubuntu 22.04, Ubuntu 22.10, Fedora 36/37, Arch and Manjaro Linux.
With it, you may press a custom shortcut key on keyboard to open the search box. Then, type to search and launch applications, settings, and/or app content.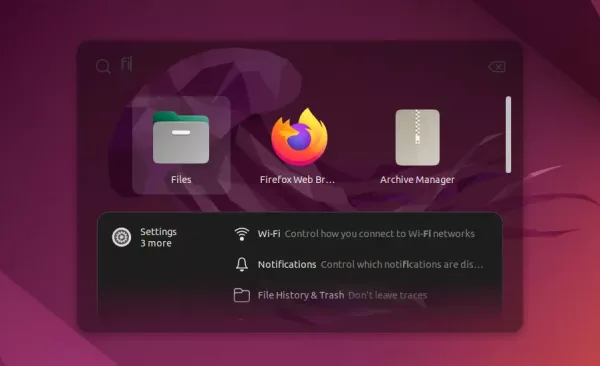 It uses system's built in search function, with settings to show search box in preferred monitor, change background, opacity, and search window size.
How to Install 'Search Light' extension:
For Ubuntu 22.04+ and Arch Linux, first search for and install 'Extension Manager' from Ubuntu Software or system software app.
Then, search for and launch the tool from 'Activities' overview screen.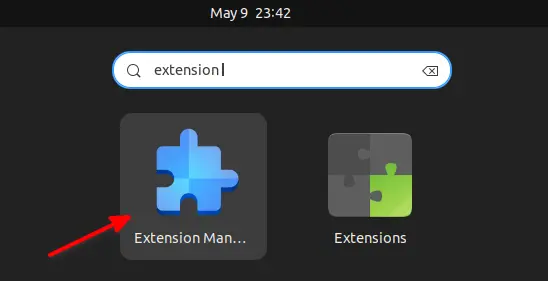 You can finally go to 'Browse' tab in Extension Manager to search & install the extension.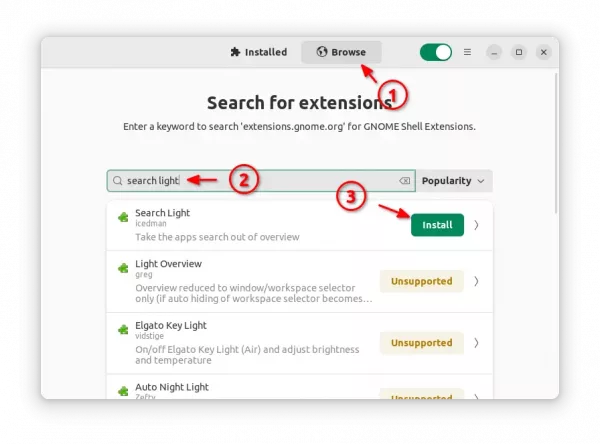 And, go back to 'Installed' tab in Extension Manager to open the configuration dialog. Finally, set your favorite shortcut key, choose monitor (if more than one available), and change the layout appearance.
Fedora user can simply go to extension web-page, and install it by using the ON/OFF switch. And, install 'Gnome Extensions' app from Gnome Software for configuring the extension.