This is a picture guide for beginners to set static IP address on Ubuntu 13.04 Raring Ringtail, both wireless and wired connection.
Ubuntu by default uses DHCP (Dynamic Host Configuration Protocol) to obtain IP address when your computer is connected to a network. You may required to change to static IP address in some network environments. This tutorial will show you how to do this step by step.
Tutorial Objectives:
Setup Static IP Address in Ubuntu 13.04 (both wireless & wired)
Enjoy!
To get started, move your cursor to top-right corner network icon on panel. Click to expand the menu and choose Edit Connections…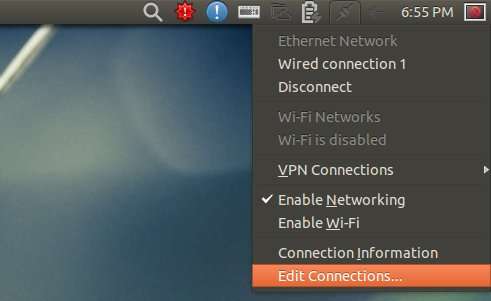 In next window, choose your wired connection or wifi network then click Edit button.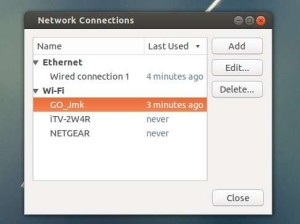 Then navigate to IPv4 Settings tab. Switch Method to "Manual" from the drop-down box. Click Add button and type in IP address, netmask and gateway. Finally click "Save" when everything's done.