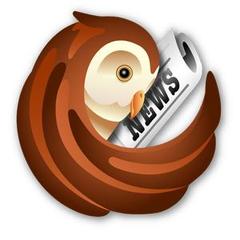 RSSOwl, the powerful RSS / RDF / Atom News Feed Reader now is at version 2.2.1. The developer announced in the website:
After some time without news from RSSOwl, I am happy to release version 2.2.1. You will now find quick access to common actions like archiving or labeling right below the article content. Especially for articles with lots of content this means you no longer have to scroll all the way up to the title to run actions on the news. In addition, some broken keyword feeds have been fixed and new ones added.
Install RSSOwl:
The GetDeb repository has built this release for Ubuntu 13.10 Saucy, Ubuntu 12.04 Precise and Linux Mint 13/16. To get started installing it, follow the steps below:
1. Add GetDeb repository:
For Ubuntu user, download and double-click to install this deb.
For Linux Mint user, there's an option under Software Sources -> Additional Repositories -> archive.getdeb.net.
2. Use Synaptic Package Manager to reload package lists and install the app. Or just run below commands in terminal (Ctrl+Alt+T):
sudo apt-get update; sudo apt-get install rssowl