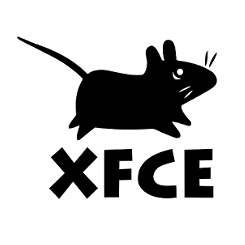 This is a quick tip that shows you how to enable and tweak hot corners actions in (X)Ubuntu Xfce Desktop.
Brightside is a gnome support hot corners app which also works in Xfce Desktop. It allows you to assign configurable actions to occur while you rest the mouse in a corner of the screen.
Currently available actions comprise:
Fade out volume
Prevent screensaver starting
Start screensaver
Enter DPMS standby mode
Enter DPMS suspend mode
Enter DPMS off mode
Toggle showing desktop.
Custom action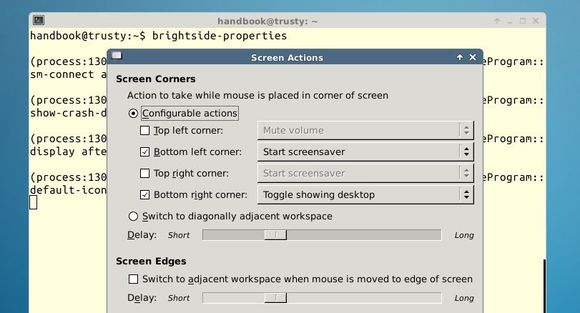 Brightside can be installed via Ubuntu Software Center or by running below command in terminal:
sudo apt-get install brightside
Once installed, run brightside-properties (see previous pic.) command to start its configuration window and setup your hot corners actions.
To make brightside daemon start at login, go to Session and Startup window and add it under Application Autostart tab. See the picture below: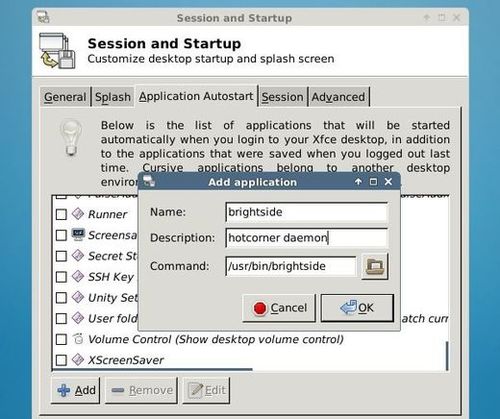 via:lffl.org
UPDATE 2015-7: There's now a native Xfce plugin to set hot corners actions, see this post.