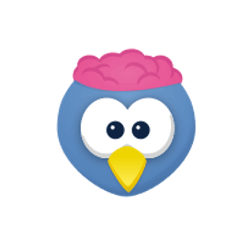 Corebird, an open source twitter client for Linux, just got a new release after almost half a year of development.
The new Corebird 1.2 brings some UI changes, improvements to HiDPI displays, and more. See the full changelog:
Inline media and avatars are no longer cached on disk
Videos now indicate download progress showing a preview thumbnail with a circular progress overlay
We download higher-resolution avatars on HiDPI displays now
The build system usage has seen a major refactoring an cleanup, thanks to Rico Tzschichholz
The sidebar is now at the top and dark
Favorites now us a heart icon
Sending tweets is now cancellable (e.g. when multiple images are attached, in which case it might take a while)
Inline media are now displayed "full-size", scaled to the current window size.
Instagram videos are now correctly marked as videos, instead of was images
If you have GTK+ >= 3.19, there's now a GtkShortcutsWindow accessible from the app menuexplaining the various keyboard shortcuts. Note that Corebird still compiles and runs with GTK+ 3.16
The big "add media" button in the compose window has been replaced with a regular text button. The added images are scaled down and displayed below it
You can quote your own tweets now
The settings dialog now contains a setting to hide "inappropriate content", and it is enabled by default.
The file selection dialog in the compose window now keeps you from selecting files > 3MB.
| | |
| --- | --- |
| | |
How to Install Corebird 1.2 in Ubuntu:
There's no official Corebird binary packages. Unofficial builds are available in PPA for Ubuntu 15.10 and Ubuntu 16.04. Since it requires GTK+ 3.16, Ubuntu 14.04 LTS is not supported.
1. Launch terminal from App Launcher or via Ctrl+Alt+T shortcut key. When it opens, paste below command and hit run:
sudo add-apt-repository ppa:ubuntuhandbook1/corebird
Type in password (no visual feedback when typing) when it asks and hit Enter to continue.

2. Then refresh your system cache and install the software:
sudo apt-get update

sudo apt-get install corebird
For those who don't want to add PPA, grab the .deb package (select i386 for 32bit, amd64 for 64bit) from THIS PAGE, and click install via Software Center.