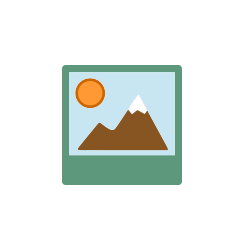 Wallpaper Downloader is a java software to automatically download you favorite wallpapers from internet and set as desktop background every few minutes.
With the software, you can:
Automatically download wallpapers from:

Wallhaven.cc
Devianart
Bing daily wallpaper
Social Wallpapering
WallpaperFusion
DualMonitorBackgrounds.

Download wallpapers with given keywords.
Download wallpapers with given time interval
Changes desktop wallpaper with given time interval.
Single click to move favorite wallpapers to another directory.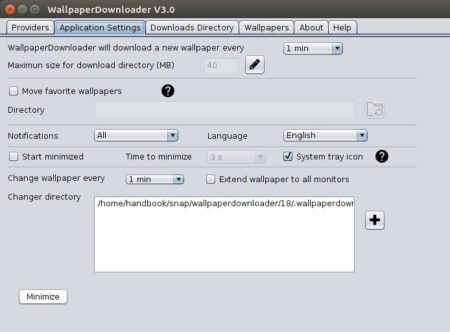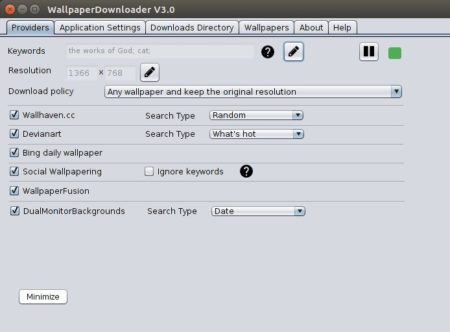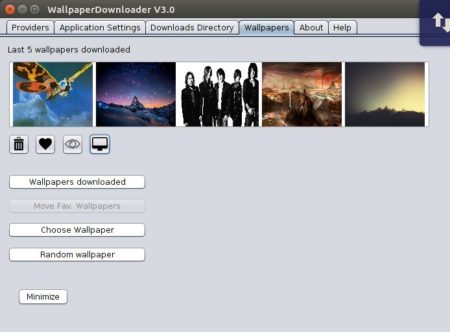 How to Install Wallpaper Downloader in Ubuntu:
1. For users (Ubuntu 16.04 only) never installed a snap package, open terminal (Ctrl+Alt+T) and run command to install snapd:
sudo apt-get install snapd snapd-xdg-open

2. As a snap package, you can search for and install the package in Ubuntu Software: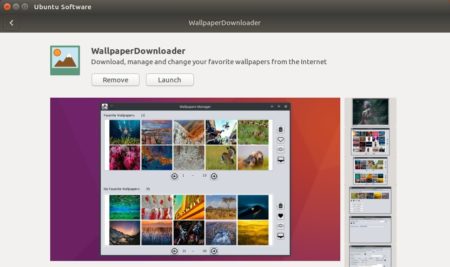 or run single command to install the snap package:
snap install wallpaperdownloader

(Optional) If you don't like the software, simply run command to remove the snap:
snap remove wallpaperdownloader
In addition, the software also has an official PPA with traditional deb packages for all current Ubuntu releases.