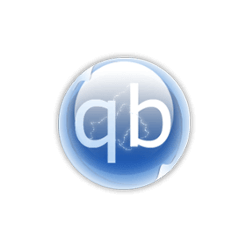 qBittorrent 4.1.2, free and reliable p2p bittorrent client, was released a few days ago with some new features, various bug-fixes and other improvements.
qBittorrent 4.1.2 release highlights:
New options for "inhibit sleep"
Add option for regexps in the transferlist search filter's context menu
Add async io threads option to AdvancedSettings
Allow save resume interval to be disabled
Add checkbox for recursive download dialog
Add changelog link in program updater
Implement "Sequential downloading" feature.
Various bug-fixes, WebUI improvements, and more.
How to Install qBittorrent 4.1.2 in Ubuntu:
The official qBittorrent PPA maintains qBittorrent binary packages for Ubuntu 16.04, Ubuntu 18.04, and derivatives (though the new 4.1.2 release is not ready at the moment of writing).
1. To add the PPA, open terminal either via Ctrl+Alt+T or searching "Terminal" from app launcher. When it opens, run:
sudo add-apt-repository ppa:qbittorrent-team/qbittorrent-stable
Type in your password (no visual feedback while typing due to security reason) when it prompts and hit Enter to continue.

2. To upgrade from a previous release, launch Software Updater and you'll see qBittorrent available for upgrade after checking for updates.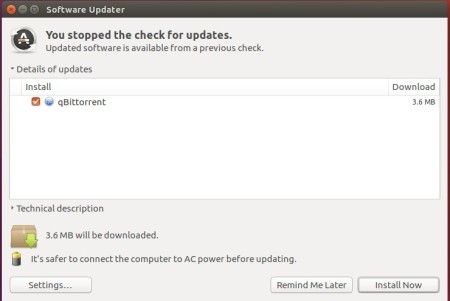 Or run commands below to install /upgrade it from terminal:
sudo apt update && sudo apt install qbittorrent
Uninstall:
To remove qBittorrent PPA, go to Software & Updates -> Other Software, or run command in terminal:
sudo add-apt-repository --remove ppa:qbittorrent-team/qbittorrent-stable
To remove the bittorrent client, either use your system package manager or run command:
sudo apt-get remove --autoremove qbittorrent