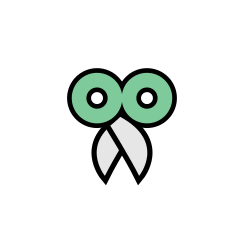 CopyQ clipboard manager 3.6.0 was released today with some new features, performance improvements, and various bug-fixes.
CopyQ 3.6.0 release highlights:
Invoking search with a shortcut reuses last search expression
Exiting from search (ESC) doesn't unselect found item
COPYQ_SETTINGS_PATH environment variable overrides default config path
Merge top item with same new clipboard text
Check clipboard after start
Animate app icon when a clipboard changes or a client calls some functions
Use gpg for encryption if gpg2 is unavailable
Faster tray and context menu updates
Close dialog() after client process exits
Display system, arch and compiler info when using version()
Tests are about 2x faster
Updated icons (Font Awesome 5.3.1)
And various bug-fixes.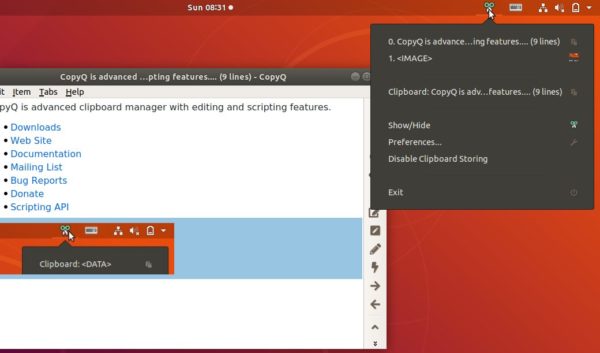 Install Copyq 3.6.0 in Ubuntu:
The official PPA repository has made the latest packages for Ubuntu 14.04, Ubuntu 16.04, Ubuntu 18.04, and their derivatives..
1. To add the PPA, open terminal (Ctrl+Alt+T) from application launcher and run command:
sudo add-apt-repository ppa:hluk/copyq
Input your password (no asterisks feedback while typing) when it prompts and hit Enter to continue.

2. After added the PPA repository, install CopyQ either via Synaptic package manager or by running commands in terminal:
sudo apt-get update

sudo apt-get install copyq
Once installed, start the clipboard manager from application launcher and you'll see the icon in system tray area.
Uninstall:
To remove the software, either use Synaptic package manager or run command:
sudo apt-get remove --autoremove copyq
To remove PPA repositories, launch Software & Updates and navigate to Other Software tab.