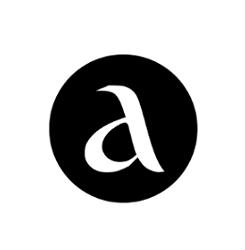 Audacious audio player released version 3.10.1 today with some important bugs fixed. Here's how to install it in Ubuntu 18.04, Ubuntu 16.04, and Ubuntu 18.10.
Audacious 3.10.1 fixed following issues:
Crash on invalid tuple D-Bus request
Playlist search in Qt5 is really slow on huge playlists
Song Info window takes a few seconds to appear or UI freezes, when listening to an MP3 stream
Audtool doesn't output UTF-8 on Windows
Info popup causes segmentation fault in Qt 5 UI
Playlist drag-and-drop no longer working in 3.10 (Qt UI)
Floating-point WavPack files play as noise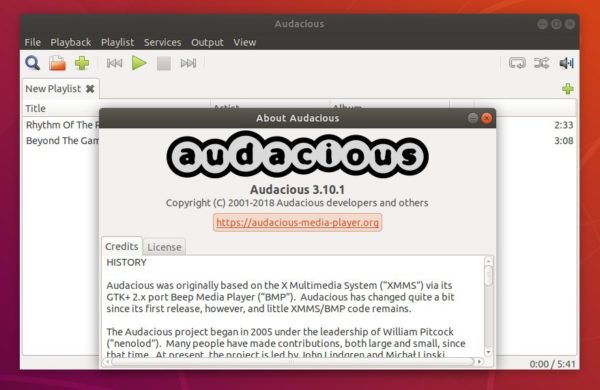 How to Install Audacious 3.10.1 in Ubuntu:
You can install the new release packages in Ubuntu 18.04, Ubuntu 16.04, and Ubuntu 18.10 via the unofficial PPA.
1. Open terminal by either pressing Ctrl+Alt+T on keyboard or searching for 'terminal' from software launcher. When it opens, run command:
sudo add-apt-repository ppa:ubuntuhandbook1/apps
Type your password (no asterisks feedback) when it prompts and hit Enter to continue.

2. Then you can upgrade Audacious via Software Updater: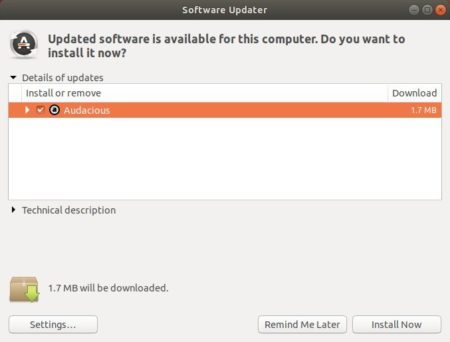 or run commands one by one in terminal to install or upgrade the audio player:
sudo apt update

sudo apt install audacious audacious-plugins
Uninstall:
You can easily remove the PPA either by going to Software & Updates utility -> Other Software tab, or by running command:
sudo add-apt-repository --remove ppa:ubuntuhandbook1/apps
To remove audacious, either use your system package manager or run command:
sudo apt remove --autoremove audacious audacious-plugins