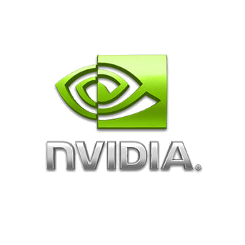 Nvidia announced the 352.30 release of its Linux driver yesterday with GeForce 910M support and various important fixes.
Release highlights of Nvidia 352.30:
Fixed a bug that caused poor video post-processing performance in VDPAU when operating on a large number of video streams simultaneously.
Fixed a bug that could cause an Xid error when terminating a video playback application using the overlay presentation queue in VDPAU.
Updated nvidia-installer to avoid recursing too deeply into kernel source trees under /usr/lib/modules, mirroring an existing restriction on recursion under /lib/modules.
Fixed a rare deadlock condition when running applications that use OpenGL in multiple threads on a Quadro GPU.
Fixed a kernel memory leak that occurred when looping hardware – accelerated video decoding with VDPAU on Maxwell-based GPUs.
Fixed a bug that caused the X server to crash if a RandR 1.4 output provided by a Sink Output provider was selected as the primary output on X.Org xserver 1.17 and higher.
Fixed a bug that caused waiting on X Sync Fence objects in OpenGL to hang indefinitely in some cases.
Fixed a bug that prevented OpenGL from properly recovering from hardware errors or sync object waits that had timed out.
Install Nvidia 352.30 from PPA:
For Ubuntu 15.10, Ubuntu 15.04, Ubuntu 14.04 and derivatives (e.g., Linux Mint 17.x, and Elementary OS Freya), the new driver can be easily installed from an PPA repository:
1. To add the PPA, open terminal from the Dash/Launcher/Ctrl+Alt+T. When it opens, run command:
sudo add-apt-repository ppa:graphics-drivers/ppa

2. After adding the PPA, install nvidia-352 package via Synaptic Package Manager or upgrade from previous release through Software Updater. Or run below commands one by one in terminal:
sudo apt-get update

sudo apt-get install nvidia-352 nvidia-352-uvm nvidia-settings
For the official binaries, go to www.nvidia.com/object/unix.html