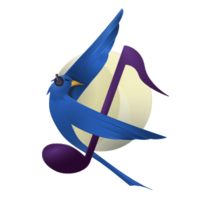 This simple tutorial will show you how to install Nightingale, a good alternative to the discontinued Songbird music player, in Ubuntu 14.04 Trusty Tahr.
Nightingale is a completely free, open source audio player and web browser based on the Songbird media player source code.
As such, Nightingale's engine is based on the Mozilla XULRunner with libraries such as the GStreamer media framework and libtag providing media tagging and playback support, amongst others. Since official support for Linux was dropped by Songbird in April, 2010, Linux-using members of the Songbird community diverged and created the project.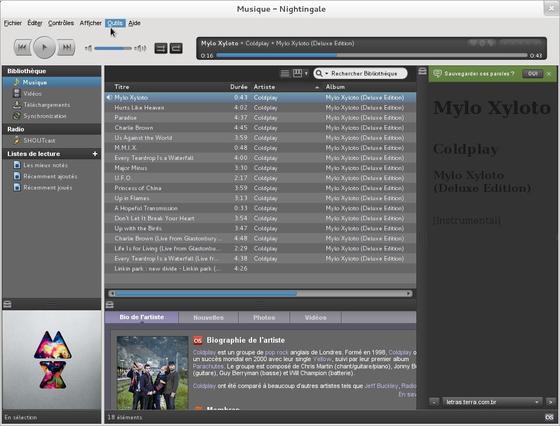 Notable features of Nightingale:
Plugins compatible with Songbird (with one modification to the addon)
Multi-platform compatibility with Windows XP, Vista, 7, Linux and Mac OS X v10.5 (x86, x86-64).
Ability to play multiple audio formats, such as MP3, AAC, Ogg Vorbis, FLAC, Apple Lossless and WMA
Ability to play Apple FairPlay-encoded audio on Windows and Mac platforms via hooks into QuickTime (authorization takes place in iTunes)
Ability to play Windows Media DRM audio on Windows platforms
Media files stored on pages viewed in the browser show up as playable files in Nightingale
MP3 file download
Ability to subscribe to MP3 blogs as playlists
Ability to build custom mixes
Ability to scan the user's computer for all audio files and add them to a local library
A configurable and collapsible graphical user interface similar to iTunes, and mini-player mode
Keyboard shortcuts and media keyboard support
Last.fm integration via a plugin, complete with love/hate buttons
Microsoft MTP compatible device support
Ability to edit and save metadata tags
Gapless playback and ReplayGain
Watch folders
Media import and export (from and to iTunes)
Install Nightingale in Ubuntu:
The latest build for Ubuntu 14.04, Ubuntu 13.10 Ubuntu 12.10, Ubuntu 12.04 are available in the official PPA repository.
To add the PPA, press Ctrl+Alt+T on keyboard to open the terminal. When it opens, run the commands below one by one:
sudo add-apt-repository ppa:nightingaleteam/nightingale-release

sudo apt-get update
After that, install the media player on Ubuntu's default Unity Desktop:
sudo apt-get install nightingale
For other Desktops (Gnome Shell, Xfce, etc.), run:
sudo apt-get install nightingale-nounity