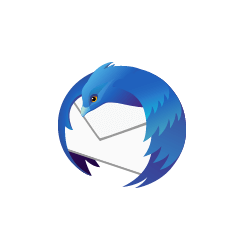 Thunderbird email client 60 stable is finally available via Mozilla Team Stable PPA for Ubuntu 18.04, Ubuntu 16.04, Ubuntu 14.04, Ubuntu 18.10, and their derivatives.
Thunderbird 60 was released one month and a half ago with following exciting new features:
New application logo
New "Photon" UI with rectangular tabs
Optional 'light' and 'dark' themes
Supports WebExtensions
New "Add-on Options" in Tools menu
Calendar events now display location
Native notifications on Linux
Improved email attachment UX
Compose window has button to delete email recipient(s)
Set the update interval for individual RSS feeds
OAuth2 authentication for Yahoo and AOL
FIDO U2F support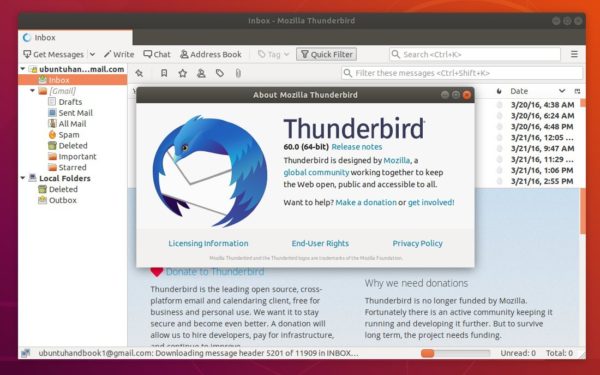 How to Install Thunderbird 60 in Ubuntu via PPA:
Open terminal either via Ctrl+Alt+T keyboard shortcut or by searching for 'terminal' from software launcher. When it opens, do following steps to add the Mozilla Team PPA and install Thunderbird 60.
1. Paste the command in terminal and hit run to add the PPA:
sudo add-apt-repository ppa:mozillateam/ppa
Type your password (no asterisks feedback) when it prompts and hit Enter.

2. Then launch Software Updater and you'll see the software updates after checking for update.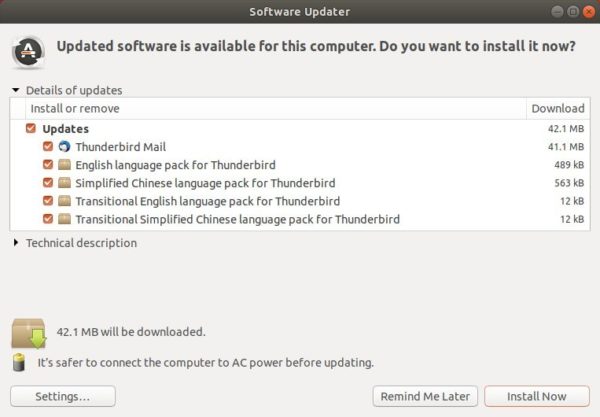 Or run following command one by one to refresh repository cache and install software updates:
sudo apt-get update

sudo apt-get dist-upgrade
Uninstall:
To downgrade Thunderbird to the stock version in Ubuntu universe repository, run command to purge the PPA:
sudo apt-get install ppa-purge && sudo ppa-purge ppa:mozillateam/ppa