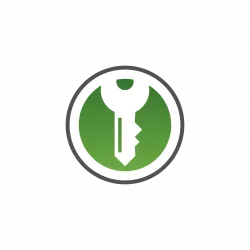 KeePassXC, the popular free open-source password manager, released version 2.7.6 today!
This is a new maintenance release with bug-fixes and minor improvements. According to the release note, the release improve the drag'n'drop behavior. Just like drag'n'drop files in your OS, dragging entries in KeePassXC now shows the thumbnail that following mouse cursor until you drop it/them.
KeePassXC 2.7.6 also improved the Quick Unlock function. It's now automatically activated when unlocking for Auto-Type or Browser access, and the Auto-Type button and shortcut key will be disabled when Auto-Type is turned off for the entry or group.
Other change in the release include:
Add challenge-response support for Nitrokey 3
Search by entry UUID
Warn duplicate URLs in Additional URLs list.
Fix warning message about allow screencapture
Fix system tray icon color.
Several UI and stability fixes.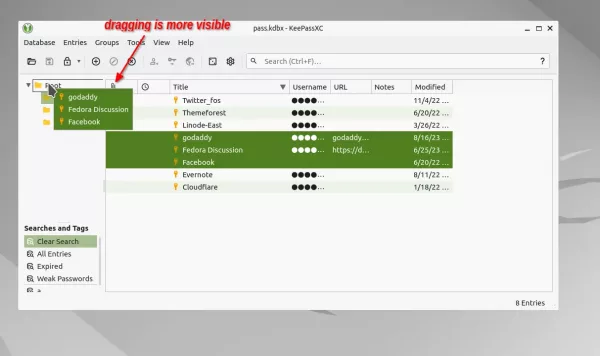 How to Install KeePassXC 2.7.6 via PPA in Ubuntu/Linux Mint
For all current Ubuntu releases, including Ubuntu 18.04, Ubuntu 20.04, Ubuntu 22.04, Ubuntu 23.04, and Linux Mint 20/21, and their based systems, KeePassXC 2.7.6 is available to install via its Official PPA repository.
1. First, press Ctrl+Alt+T on keyboard to open terminal and run command to add the PPA:
sudo add-apt-repository ppa:phoerious/keepassxc
Type user password when it asks (no asterisk feedback) and hit Enter to continue.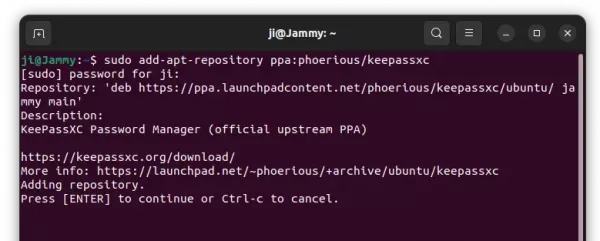 2. If you have an old version of KeePassXC installed as .deb package, simply launch "Software Updater" or Update Manager to update it to the latest.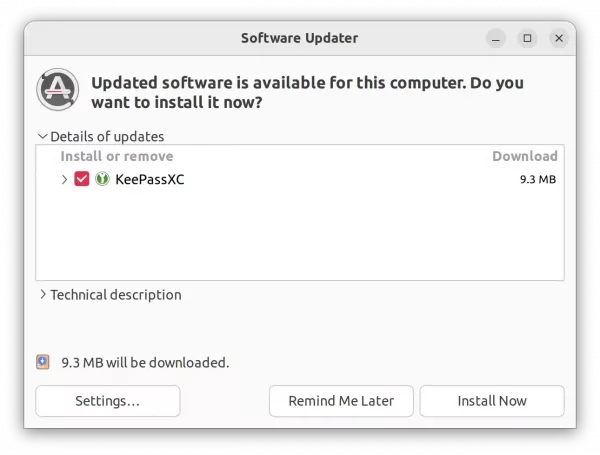 Or, run the apt command below in terminal to install the password manager:
sudo apt install keepassxc
NOTE: Linux Mint has to run sudo apt update first to update cache.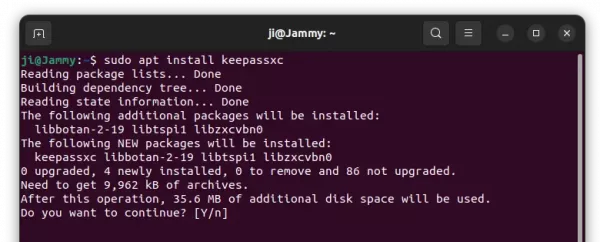 After installation, search for and open the tool either from 'Activities' overview or system start menu depends on your desktop environment.
Uninstall KeePassXC
To uninstall the password manager installed as native .deb package, either use Ubuntu Software app or open terminal and run command:
sudo apt remove --autoremove keepassxc
And remove the PPA repository either via 'Software & Updates' tool under 'Other Software' tab,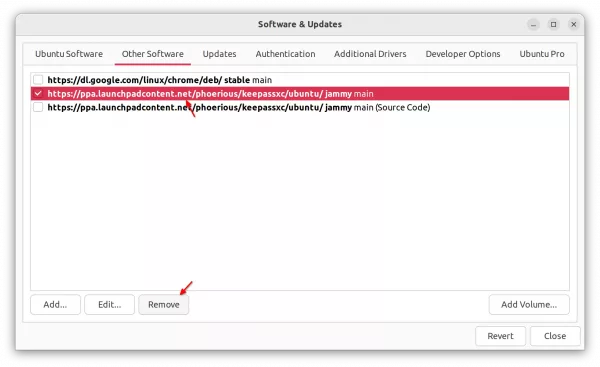 or command below in terminal:
sudo add-apt-repository --remove ppa:phoerious/keepassxc
That's all. Enjoy!