The Choqok micro-blogging client has updated to version 1.4 which brings back the Twitter support. Identi.ca support has been removed from StatusNet plugin.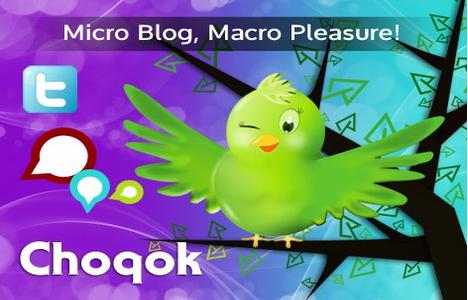 The developer announced in the official website:
Sometimes ago we had two bad news, Identi.ca service switched to pump.io software and dropped it's API, so Choqok is no longer support Identi.ca service, but it still supports StatusNet websites, because StatusNet is not died. About Identi.ca support, right now there's no one working on pump.io support as I know, so unfortunately there's no promise on supporting it again.
And in Twitter land, they turned off support for API v1.0 which Choqok was using, and so with this update Twitter support is back to Choqok.
other changes:
Support for Twitter API v1.1 (Thanks to Daniel Kreuter for his effort on it)
"mark timeline as read" menu item added to tabs context menu (Lim Yuen Hoe)
Show "in reply to" in twitter search timelines (Lim Yuen Hoe)
Identi.ca support removed from StatusNet plugin, we still support StatusNet
And some other minor fixes
Install Choqok 1.4 in Ubuntu:
Press Ctrl+Alt+T on your keyboard to open terminal. When it opens, run below commands to install the client in Ubuntu 13.10, Ubuntu 13.04, Ubuntu 12.10, Ubuntu 12.04 and their derivatives.
sudo add-apt-repository ppa:adilson/experimental

sudo apt-get update

sudo apt-get install choqok